ActivHeal Hydrocolloid Foam Backed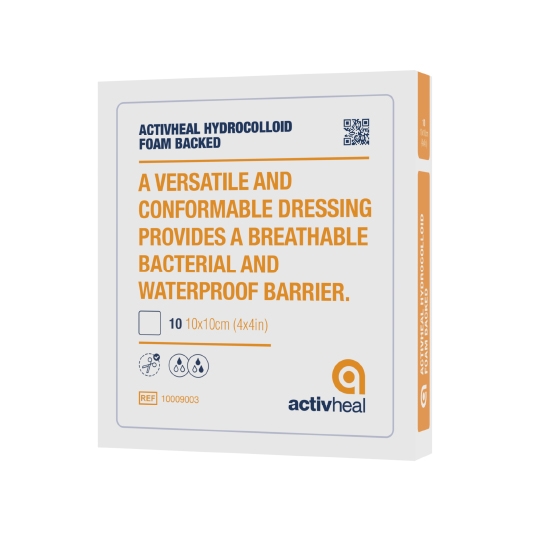 Description
Consists of a layer of hydrocolloid laminated to a breathable film, and a polyurethane foam backing. Does not contain animal-derived ingredients.
Indications
Lightly to moderately exuding chronic and acute wounds, including pressure ulcers, venous leg ulcers, diabetic foot ulcers, lacerations, abrasions and postoperative surgical wounds. Can be used under compression bandages and in cavity wounds as a secondary dressing.
Contraindications
Individuals with a known sensitivity to hydrocolloids.
Sizes Available
5x7.5cm; 10x10cm; 15x15cm; 15x18cm (sacral)
Price
£0.99; £1.56; £2.95; £3.40 (sacral)
More on: Hydrocolloids