ActivHeal Foam Non-Adhesive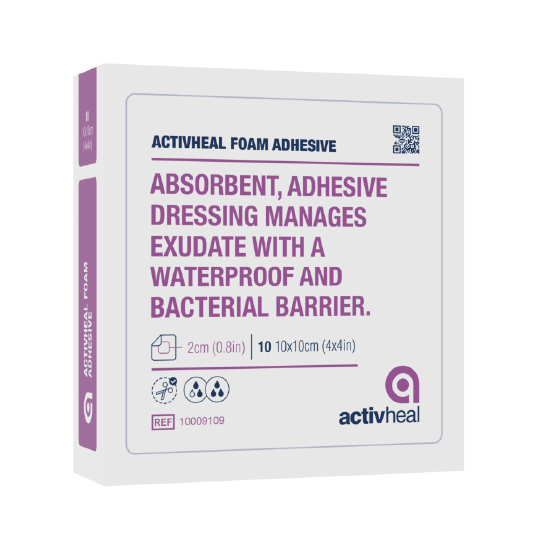 Description
A three-layer construction with a low-friction backing, a soft highly absorbent foam and a perforated wound contact layer.
Indications
Moderately to heavily exuding chronic and acute wounds. Can be used throughout the healing process on wounds including pressure ulcers, lacerations, abrasions, postoperative surgical wounds, superficial and partial-thickness burns and cavity wounds. Can also be used as a secondary dressing and under compression bandaging. 
Contraindications
Surgical implantation. Do not use on individuals with a known sensitivity to polyurethane films or foams or acrylic adhesives. Do not use with oxidising solutions such as a hypochlorite or hydrogen peroxide, as these can break down the absorbent polyurethane component of the dressing. 
Sizes Available
5x5cm; 10x10cm; 20x20cm; 10x20cm; 18x12cm (heel); 10x10cm (tracheostomy, see separate entry)
Price
£0.76; £1.14; £3.97; £2.37; £3.52; £1.48
More on: Foams