ActivHeal Foam Adhesive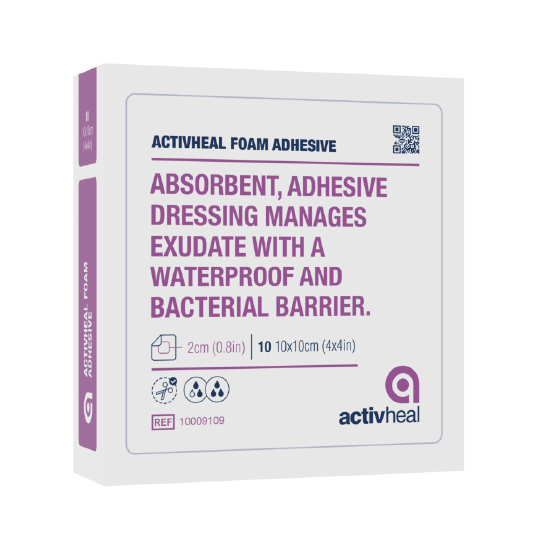 Description
A two-layer dressing consisting of a polyurethane bacterial barrier membrane with a centrally located hydrophilic pad and an acrylic adhesive border.
Indications
Moderately to heavily exuding chronic wounds. Can be used throughout the healing process on the following wounds: pressure ulcers, venous leg ulcers, diabetic foot ulcers, lacerations, adhesions, graft and donor sites, postoperative surgical wounds, superficial- and partial-thickness burns. Can be used on cavity wounds as a secondary dressing and under compression bandages.
Contraindications
Surgical implantation. Do not use on individuals with a known sensitivity to polyurethane films, foams or acrylic adhesives. Do not use with oxidising solutions such as a hypochlorite or hydrogen peroxide, as these can break down the absorbent polyurethane component of the dressing. 
Sizes Available
7.5x7.5cm; 10x10cm; 12.5x12.5cm; 15x15cm; 20x20cm
Price
£1.19; £1.65; £1.70; £2.18; £4.56
More on: Foams