ActivHeal Aquafiber Extra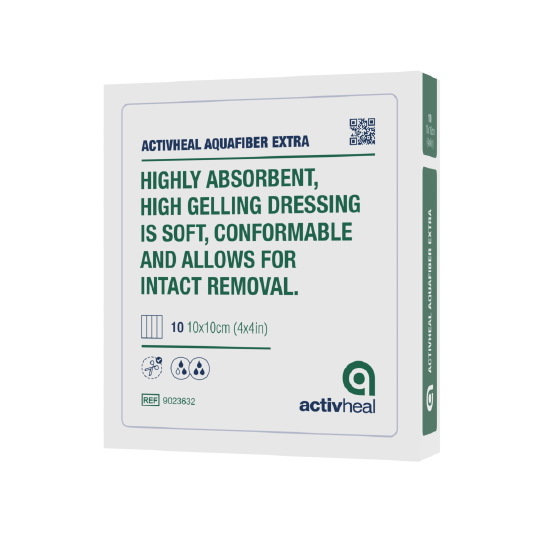 Description
A soft, conformable, highly absorbent dressing that converts into a soft clear gel when in contact with wound exudate. Contains a reinforcing layer between two layers of absorbent fibres to improve the integrity of the dressing when it is wet, so that it can be removed intact. Can remain in situ for up to 7 days.
Indications
Moderately to heavily exuding wounds including pressure ulcers, venous leg ulcers, arterial leg ulcers, diabetic foot ulcers, graft and donor sites, postoperative surgical wounds, cavity wounds, superficial and partial-thickness burns.
Contraindications
Not indicated to control heavy bleeding.
Sizes Available
5x5cm; 10x10cm; 15x15cm; 20x30cm; 2x46cm (rope); 2.5x30.5cm (rope)
Price
£0.60; £1.44; £2.71; £7.98; £1.81 (rope); £1.74 (rope)
More on: Absorbents , Protease modulating dressings