ActivHeal Aquafiber Extra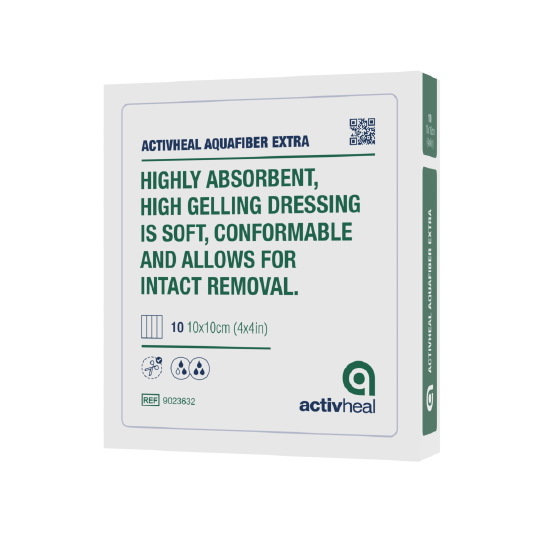 Description
Combines two wound-care technologies: carboxymethylcellulose (CMC) and alginate fibres. A soft, conformable, highly absorbent dressing that converts into a soft clear gel when in contact with wound exudate. A hidden integrity layer in the dressing aids intact removal. Can remain in situ for up to 7 days.
Indications
Moderately to heavily exuding wounds including pressure ulcers, venous leg ulcers, arterial leg ulcers, diabetic foot ulcers, graft and donor sites, postoperative surgical wounds, cavity wounds, superficial and partial-thickness burns.
Contraindications
Not indicated to control heavy bleeding.
Sizes Available
5x5cm; 10x10cm; 15x15cm; 20x30cm; 2x46cm (rope); 2.5x30.5cm (rope)
Price
£0.61; £1.46; £2.74; £8.08; £1.83 (rope); £1.76 (rope)
More on: Absorbents , Protease modulating dressings