Odolock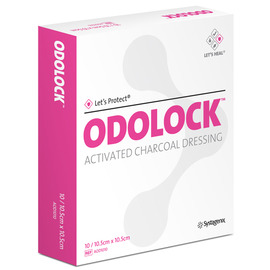 Description
A sterile dressing composed of pure activated carbon encased in a non-woven nylon envelope.
Indications
Most types of chronic wounds, especially malodorous wounds such as fungating carcinomas and ulcerative, traumatic and surgical wounds.
Contraindications
Sensitivity to nylon. Should never be cut as particles of activated charcoal may enter the wound and cause discolouration.
Sizes Available
10.5x10.5cm; 10.5x19cm
Price
£1.83; £2.52
More on: Odour control