Kerraheel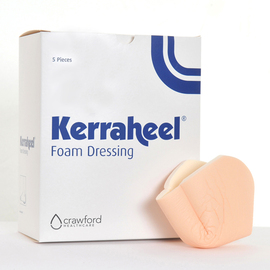 Description
Sterile hydrocellular heel dressing with a vapour-permeable, waterproof and bacteria-resistant polyurethane film.
Indications
For the management of low to moderately exuding partial- to full-thickness wounds on heels such as pressure ulcers, surgical incisions and first- and second-degree burns.
Contraindications
Should not be used on individuals who are sensitive to or have had an allergic reaction to the dressing or its compounds.
Sizes Available
12x20cm
Price
£4.78
More on: Foams