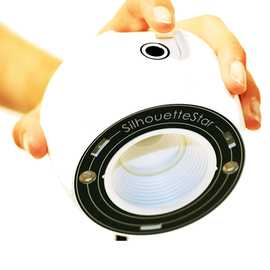 A digital 3D wound imaging, measurement and information management system. It comprises four components:
- SilhouetteStar, a digital wound camera for wound imaging and laser-assisted 3D wound measurement;
-SilhouetteConnect, a wound assessment software that runs on Windows PC;
- SilhouetteCentral, a database for managing and storing all information collected from multiple Silhouette assessment devices in one central data platform;
- SilhouetteLink, a data integration engine for interoperability with third-party electronic patient record systems.
Available as a stand-alone unit or as an enterprise solution for organisation-wide deployment.
Silhouette is distributed in the UK by Entec Health, and manufactured by Aranz Medical.