UrgoTul SSD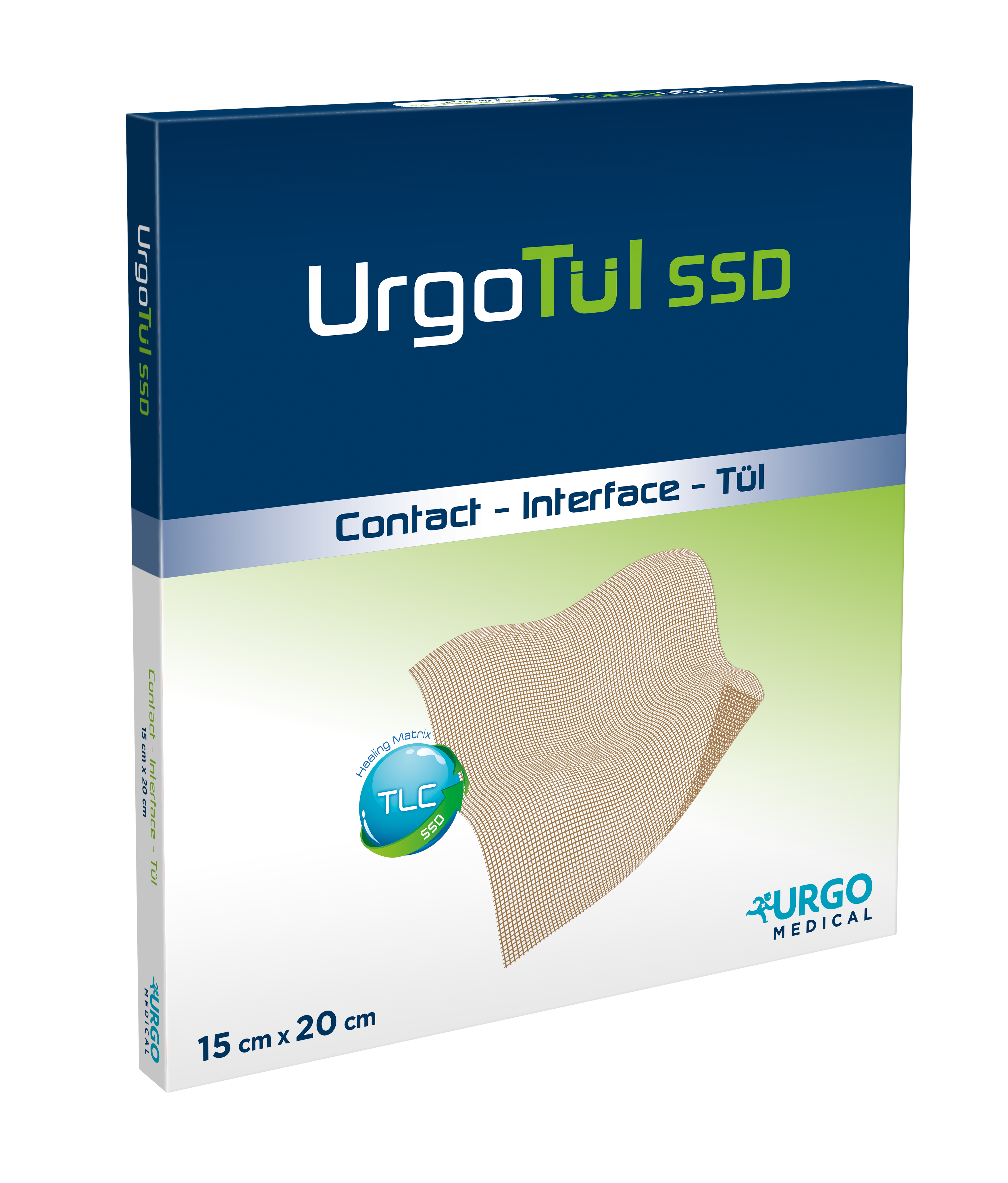 Description
A non-adherent, antibacterial contact layer containing silver sulphadiazine particles and the TLC healing matrix to promote wound healing and allow pain-free dressing changes.
Indications
Non- to low-exuding wounds with signs of localised infection. Can be combined with an absorbent layer of moderately to heavily exuding wounds. 
Contraindications
Do not use on individuals with a known sensitivity to any of the components of the dressing. Do not use on patients undergoing MRI scans. Avoid contact with electrodes or conductive gels during electronic measurement procedures.
Sizes Available
10x12cm; 15x20cm
Price
£3.23; £9.16
More on: Antimicrobial , Silver , Wound contact dressings