Venturi MiNO NPWT System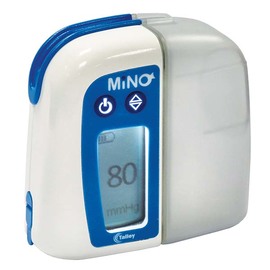 Description
Discreet, lightweight, portable NWPT device comprising pump unit and canister for exudate storage. Measuring 105x52x112mm, with a 150ml capacity canister, and weighing 250g, the system is suitable for treatment 'on the move'.
Indications
Wounds including partial/full-thickness pressure ulcers, dehisced surgical wounds, diabetic/neuropathic ulcers, venous leg ulcers, post-surgical wounds, traumatic wounds, preoperative flap/graft, postoperative surgical flap/grafts and burns.
Contraindications
Do not place NPWT dressings in direct contact with exposed blood vessels, anastomotic sites, organs or nerves. NPWT is contraindicated for patients with malignant wounds, untreated osteomyelitis, non-enteric and unexplored fistulae, wounds with difficult haemostasis and necrotic tissue with eschar present. Note: NPWT can be used after debridement of necrotic tissue and complete removal of eschar.
Price
List price: £300.00
More on: Negative pressure wound therapy