Venturi Avanti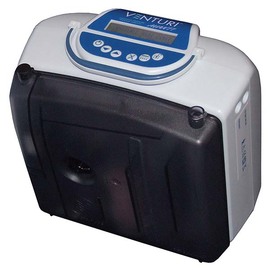 Description
Negative pressure wound therapy device comprising pump unit and canister for exudate storage.
Indications
Indicated for use on a wide range of chronic and acute wounds (including infected wounds), burns and grafts.
Contraindications
Malignancy in the wound; untreated osteomyelitis; non-enteric and unexplored fistulae; necrotic tissue with eschar present. Do not place negative pressure wound therapy dressing over exposed blood vessels or organs.
Price
List price: £1250.00
More on: Negative pressure wound therapy