FootSafe Prevention Boot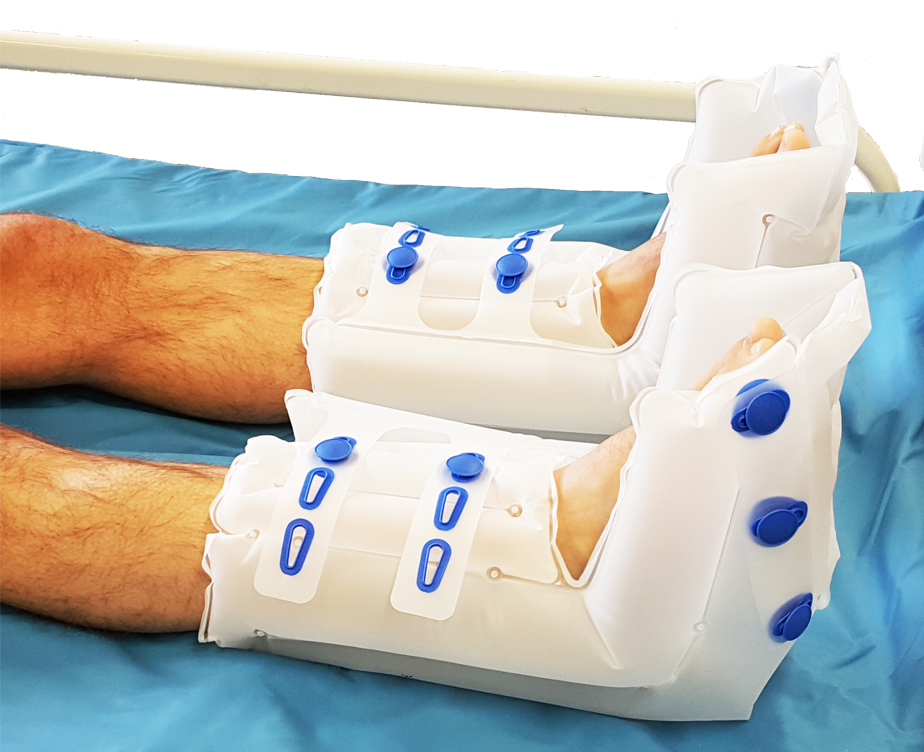 Description
Antimicrobial-impregnated polyurethane boot with adjustable lower leg fastening straps to aid patient comfort, minimise movement of the boot and allow the accommodation of variable sized wound dressings. Non-ambulatory use only. Multi-patient use. 
Indications
For the prevention of heel pressure ulcers in non-ambulatory at-risk patients.
Contraindications
None listed.
Sizes Available
Available in 5 sizes: child, youth, small adult, adult and extra large adult.
Styles: uncovered pre-inflated; uncovered inflatable with manual pump; and uncovered, inflatable without pump.
Price
Contact supplier
More on: Pressure offloading , Other medical devices