Renasys Go Canister Kit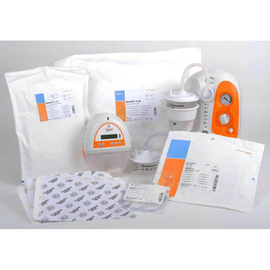 Description
Canisters for use with Renasys Go topical negative pressure wound therapy device. Contains exudate solidifier.
Indications
Patients who would benefit from a suction device (negative pressure) to help promote wound healing by removing fluids including irrigation and body fluids, wound exudates and infectious materials.
Contraindications
Necrotic tissue with eschar; untreated osteomyelitis; malignancy in wound (except palliative care to enhance quality of life); exposed arteries, veins, organs or nerves; non-enteric and unexplored fistulas and anastomotic sites. 
Sizes Available
300ml with solidifier (small); 750ml with solidifier (large)
Price
£21.01; £28.97
More on: Negative pressure wound therapy