Flamazine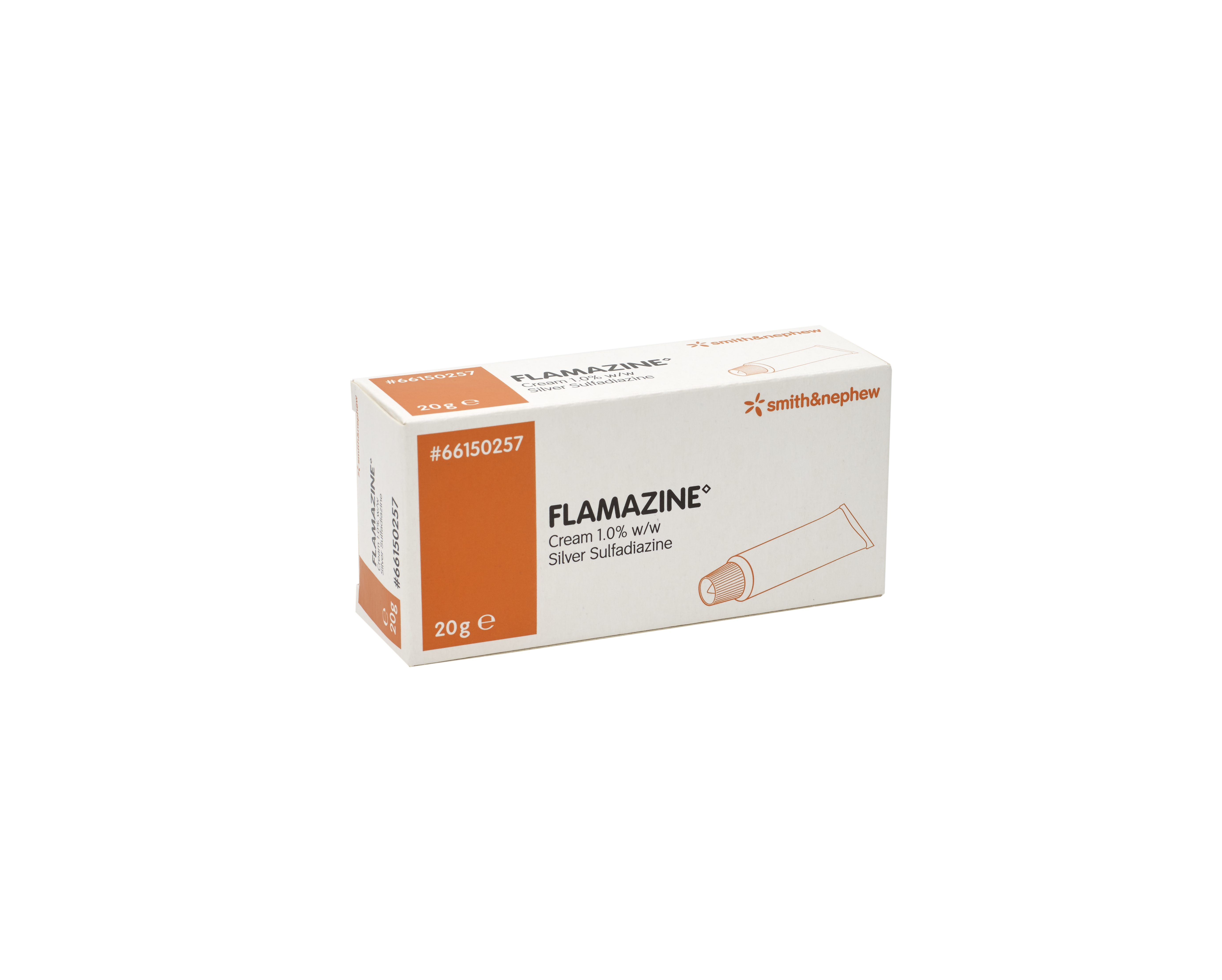 Description
Silver sulphadiazine 1.0% w/w cream.
Indications
For the prophylaxis and treatment of infection in burn wounds. May also be used in the short-term treatment of infected leg ulcers and pressure ulcers.
Contraindications
Contraindicated in patients sensitive to silver sulphadiazine or other components of the dressing. Can cause kernicterus. Not to be used at or near term pregnancy or on premature infants or newborns during the first months of life. For details of precautions please contact supplier.
Sizes Available
50g; 250g; 500g
Price
£4.24; £14.19; £22.24
More on: Silver , Antimicrobial