Cadesorb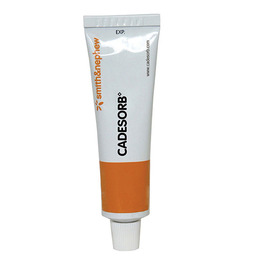 Description
White, starch-based sterile ointment that reduces local wound pH to around 5 and thereby modulates protease activity.
Indications
Wound management by secondary intention. 
Contraindications
Do not use on dry necrotic tissue (where no exudate is present). Do not use if patient has known sensitivity to Cadesorb Ointment or any of its ingredients. For details of precautions please contact supplier.
Sizes Available
20g tube
Price
£9.58
More on: Protease modulating dressings