Bactigras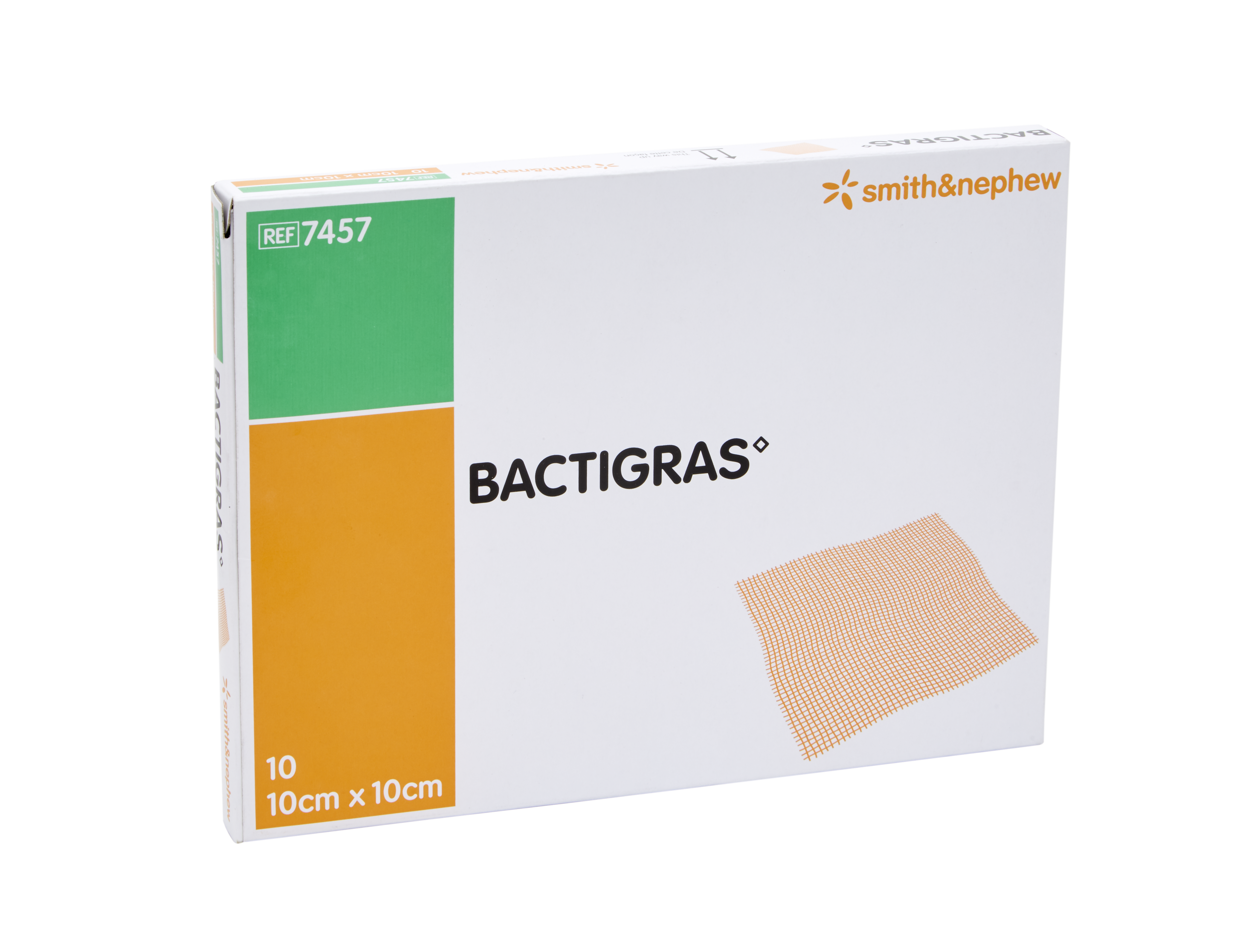 Description
Medicated paraffin gauze containing chlorhexidine acetate 0.5%. (Chlorhexidine gauze dressing BP).
Indications
For topical treatment only. Indicated for a wide range of wounds at risk of infection or that are infected and being treated with systemic antibacterials; minor burns and scalds; lacerations, abrasions and other skin-loss wounds; donor and recipient graft sites; leg ulcers. 
Contraindications
Do not use on more than 10% of body area. Should not be used in known cases of sensitivity or allergy to chlorhexidine. For details of precautions, contact supplier.
Sizes Available
5x5cm; 10x10cm; 15x20cm; 15x1m (roll)
Price
Contact supplier
More on: Antimicrobial , Chlorhexidine , Wound contact dressings