Allevyn Adhesive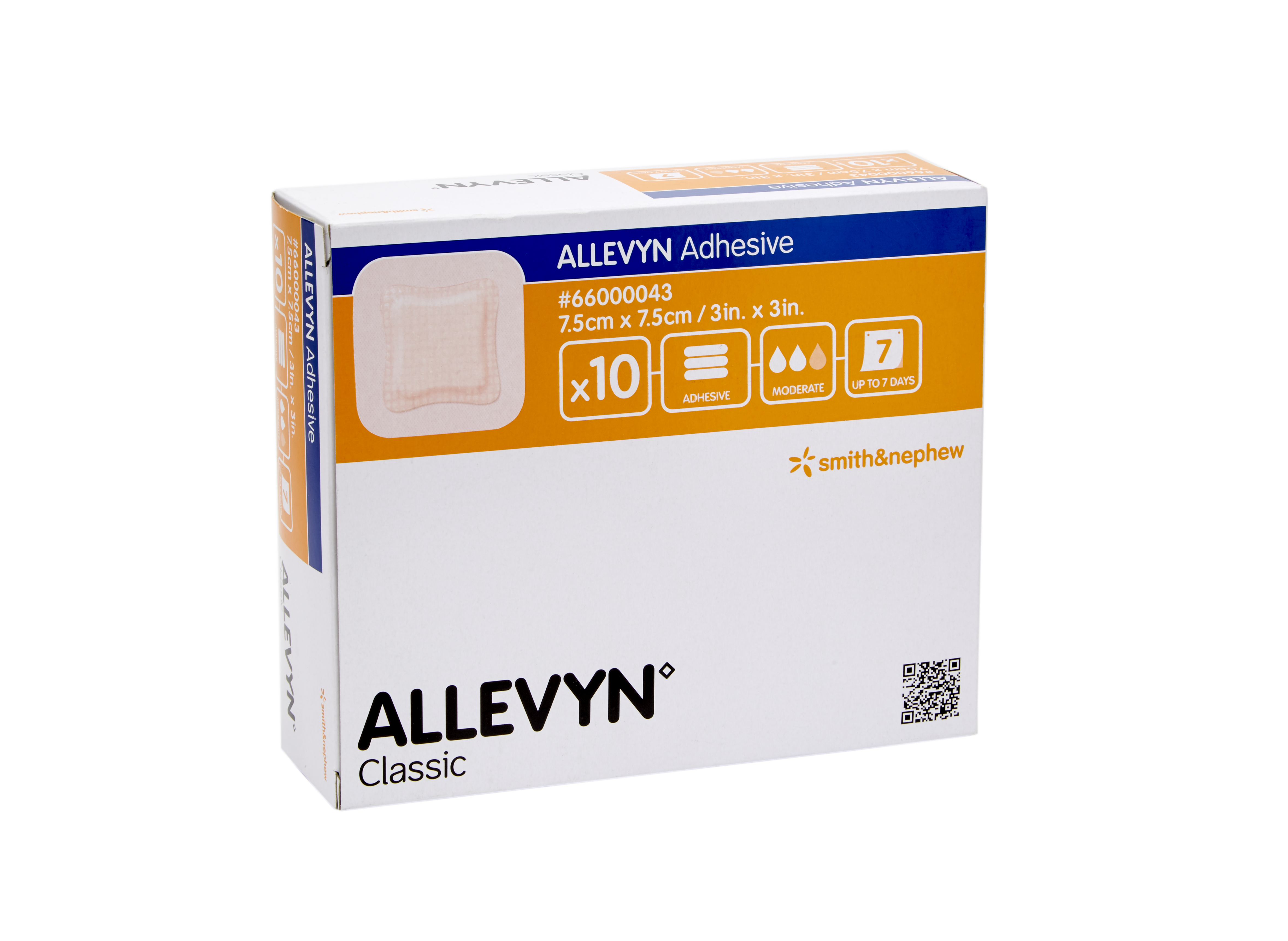 Description
Comprises a centrally located absorbent hydrocellular pad sandwiched between a perforated adhesive wound contact layer and a waterproof outer film. 
Indications
Management by secondary intention of chronic and acute full-thickness, partial-thickness or shallow granulating, exuding wounds such as pressure ulcers, leg ulcers, diabetic foot ulcers, infected wounds, malignant wounds, surgical wounds,  first- and second-degree burns, donor sites and fungating ulcers.
Contraindications
Do not use on dry wounds and fragile skin. For details of precautions, contact supplier.
Sizes Available
7.5x7.5cm; 10x10cm; 12.5x12.5cm; 17.5x17.5cm; 22.5x22.5cm; 12.5x22.5cm; 17x17cm (sacral); 22x22cm (sacral)
Price
£1.61; £2.37; £2.90; £5.71; £8.31; £4.50; £4.29; £6.18
More on: Foams