Renasys Y-Connector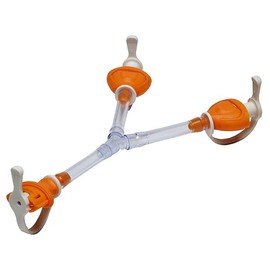 Description
For use in conjunction with Renasys NPWT devices and 2 or more Renasys dressing kits.
Indications
A range of wound types including postoperative and dehisced wounds, pressure ulcers, diabetic/neuropathic ulcers, traumatic wounds, skin flaps and grafts, venous insufficiency ulcers and explored fistulae.
Contraindications
Contraindicated in the presence of necrotic tissue eschar, untreated osteomyelitis, malignancy in wound (except palliative care to enhance quality of life), exposed arteries, veins, organs or nerves. Non-enteric and unexplored fistulae. Anastomotic sites. For details of precautions please contact supplier.
Sizes Available
One size
Price
£3.38
More on: Topical negative pressure