Renasys Go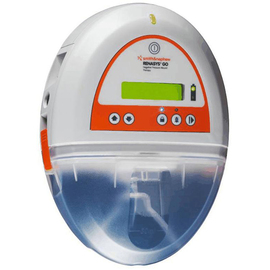 Description
Easy-to-use negative pressure wound therapy device. Device features an integrated frosted canister for exudate storage. A choice of dressing kits can be used with this product.
Indications
A range of wound types including postoperative and dehisced wounds, pressure ulcers, diabetic/neuropathic ulcers, traumatic wounds, skin flaps and grafts, venous insufficiency ulcers and explored fistula.
Contraindications
Necrotic tissue with eschar; untreated osteomyelitis; malignant wounds (except palliative care to enhance quality of life); exposed arteries, veins, organs or nerves; non-enteric and unexplored fistulas; anastomotic sites. 
Sizes Available
300ml with solidifier; 750ml with solidifier
Price
£20.51; £28.27
More on: Topical negative pressure