Renasys EZ Max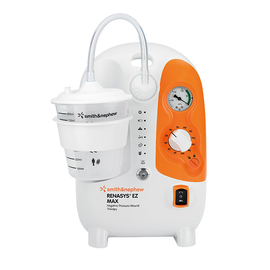 Description
Easy-to-use negative pressure wound therapy (NPWT) device.
Indications
A range of wound types including postoperative and dehisced wounds, pressure ulcers, diabetic/neuropathic ulcers, traumatic wounds, skin flaps and grafts, venous insufficiency ulcers and explored fistula.
Contraindications
Untreated osteomyelitis; exposed arteries, veins, organs or nerves; necrotic tissue with eschar present; malignancy in wound (with the exception of palliative care to enhance quality of life); non-enteric and unexplored fistulas; anastomotic sites.
Price
Contact supplier
More on: Topical negative pressure