Clearpore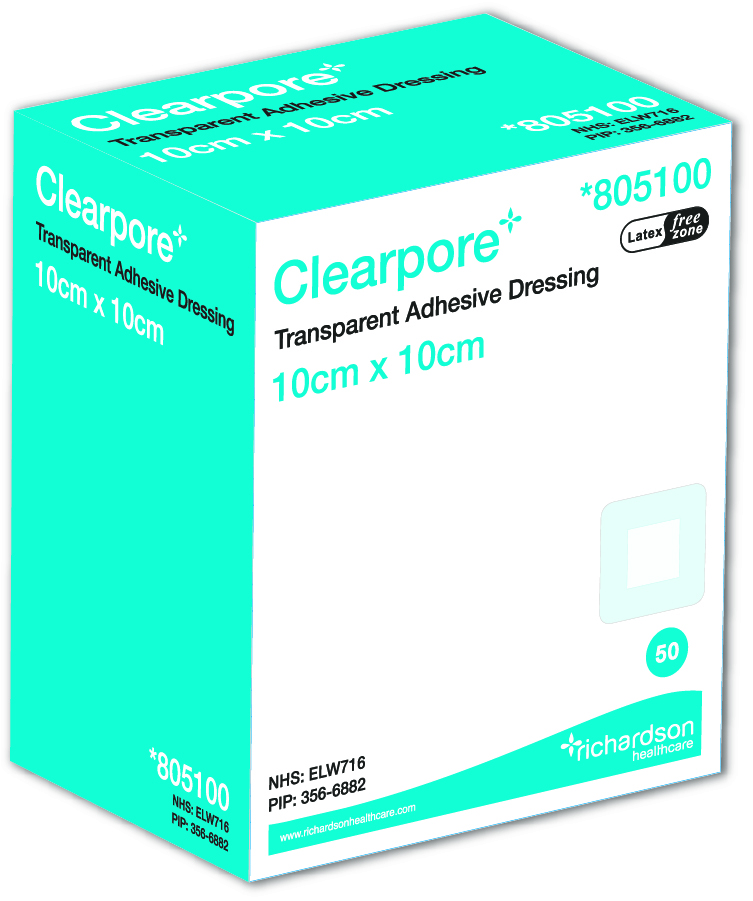 Description
Transparent, flexible and conforming postoperative adhesive wound dressing designed to avoid wrinkling in difficult areas, with waterproof film for increased wear and absorbent pad.
Indications
Surgical incisions, minor cuts, abrasions, lacerations, puncture sites and low to moderately exuding wounds.
Contraindications
Do not use on patients with a known allergy or sensitivity to any of the ingredients. Do not use on patients with fragile or easily damaged skin.
Sizes Available
6x7cm; 6x10cm; 10x10cm; 10x15cm; 10x20cm; 10x25cm; 10x30cm; 10x35cm
Price
£0.12; £0.15; £0.20; £0.24; £0.36; £0.40; £0.65; largest size available through NHS Supply Chain
More on: Films