ClearFilm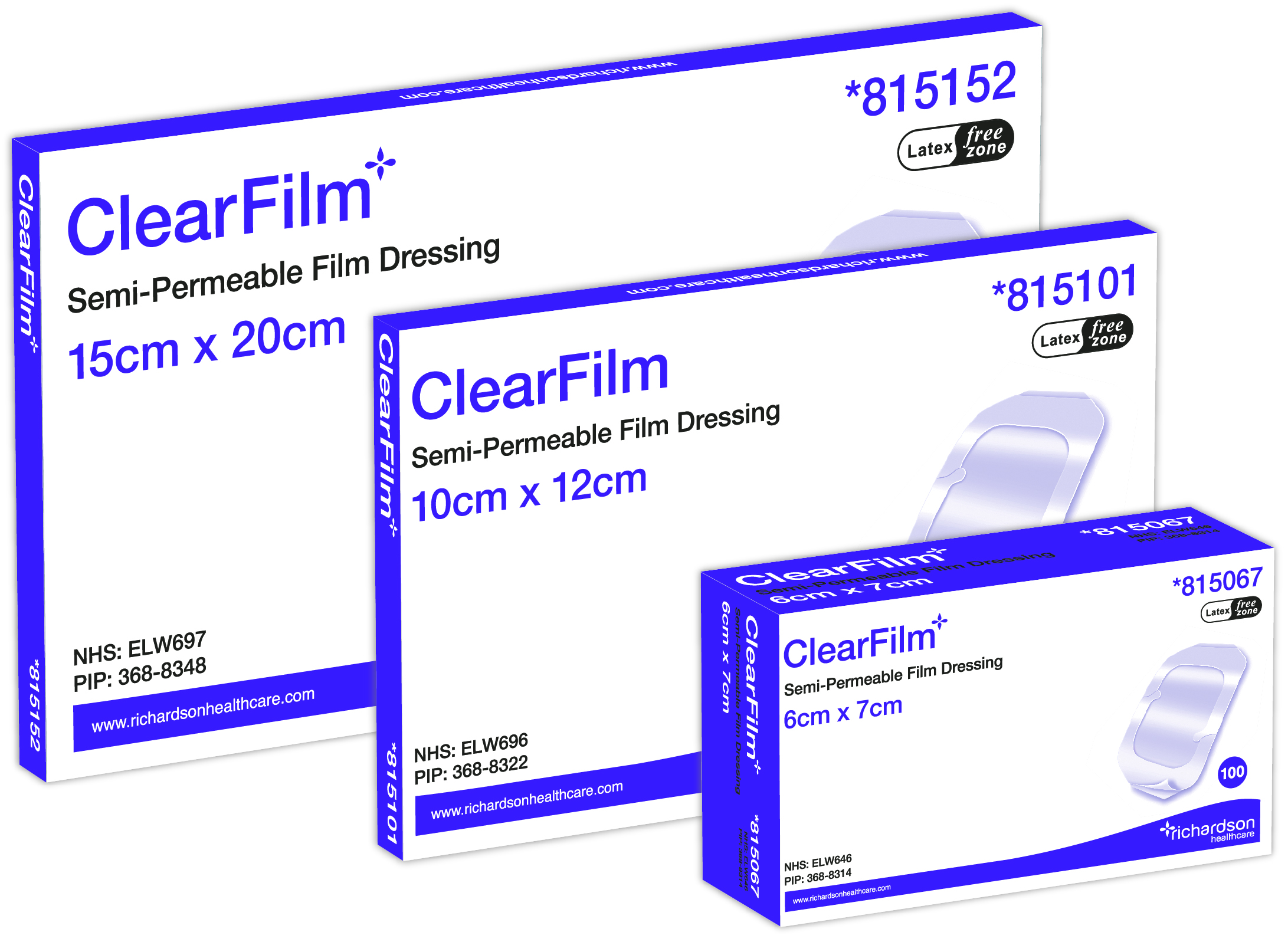 Description
Vapour-permeable transparent adhesive dressing. Latex-free.
Indications
For use as secondary dressing on minor burns and as protective cover and fixation for catheter sites, skin graft donor sites, clean closed surgical incisions, abrasions, blisters and skin tears.
Contraindications
Do not use on deep-cavity wounds, third-degree burns or wounds that show evidence of clinical infection. Do not use on patients with very fragile or easily damaged skin.
Sizes Available
6x7cm; 10x12cm; 12x12cm; 15x20cm; 20x30cm
Price
£0.25; £0.55; £0.62; £1.15;  £1.95
More on: Films