C-Sorb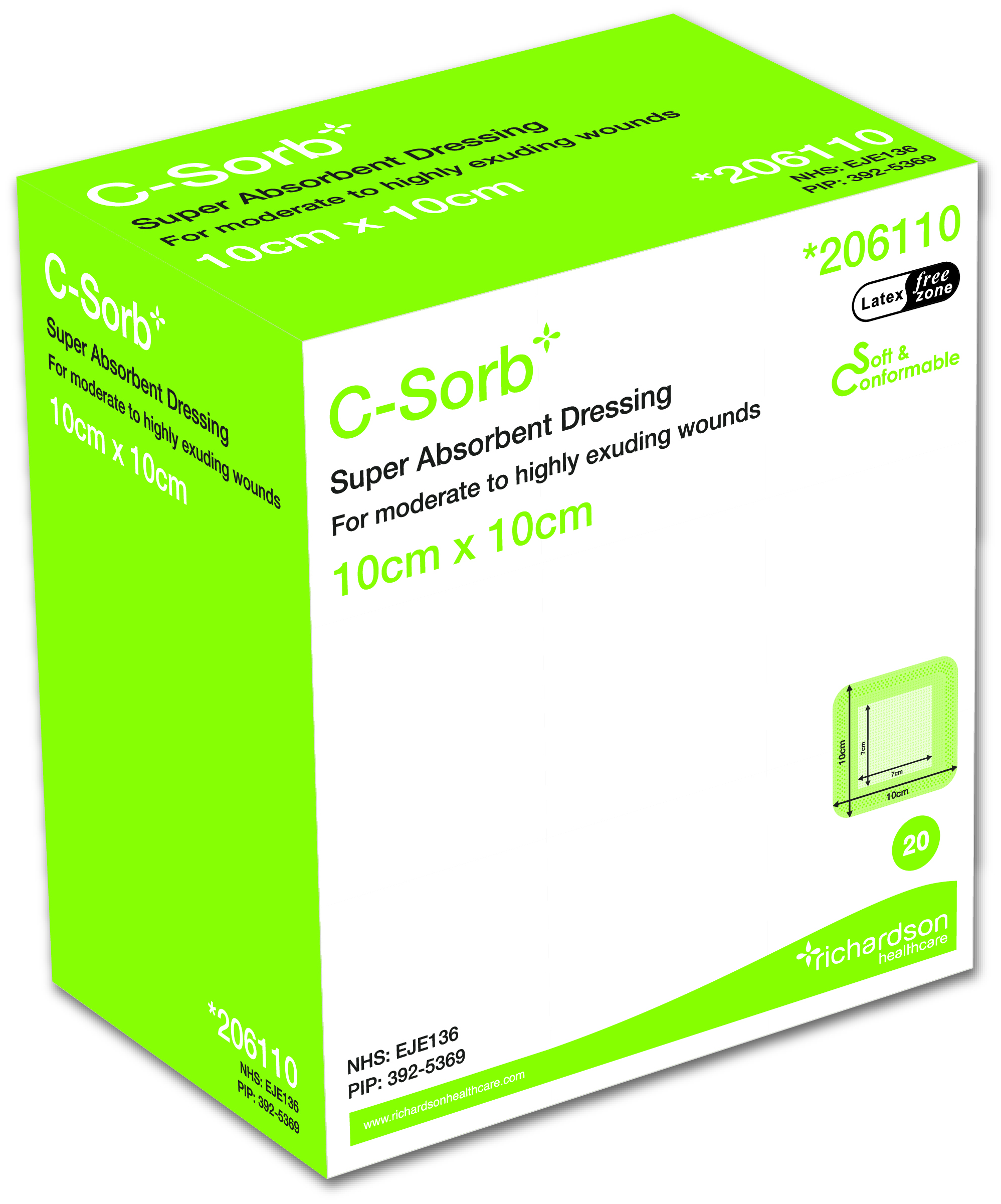 Description
Multi-layered superabsorbent non-adhesive dressing to manage exudate and minimise maceration. Comprises soft contact layer, superabsorbent polymer core to lock away bacteria, and fluid-repellent backing.
Indications
Moderately to highly exuding chronic and acute wounds, including pressure ulcers, leg ulcers, foot ulcers, traumatic wounds, surgical wounds, fungating malignant wounds and superficial and partial-thickness wounds. Suitable for use under compression.
Contraindications
Do not use of dry or heavy bleeding wounds. Should not be used on infected wounds without healthcare professional advice.
Sizes Available
7.5x7.5cm; 10x10cm; 20x20cm; 10x20cm; 15x25cm; 20x30cm
Price
£0.58; £0.65; £1.80; £0.98; £1.85; £2.20
More on: Absorbents , Superabsorbents