C-Sorb Silicone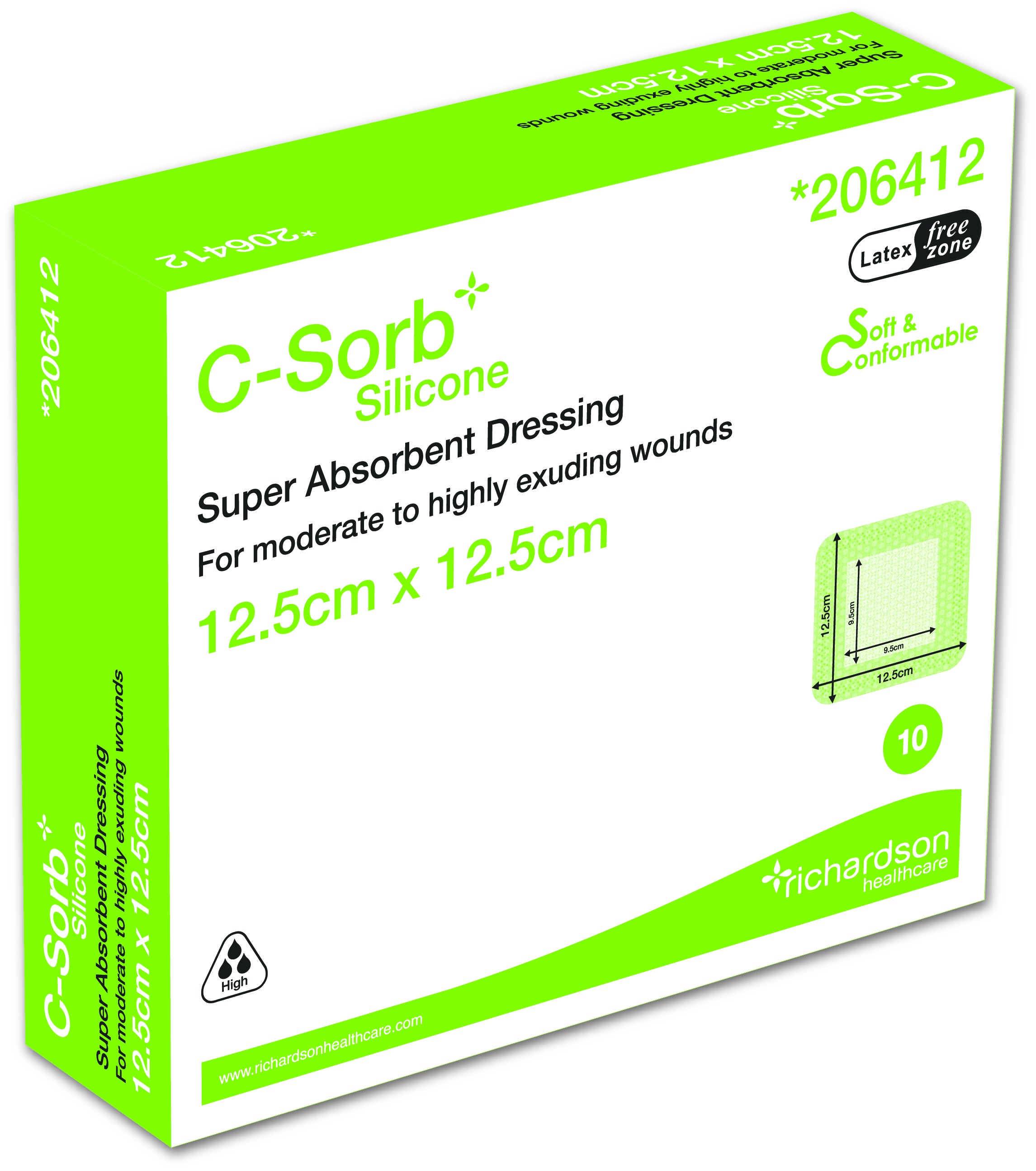 Description
Superabsorbent dressing comprising a fluid-repellent backing that prevents strike-through for patient comfort and safety; a gentle silicone contact layer that allows free flow of fluids to the dressing while maintaining stable fixation and enabling pain-free removal; a fast-wicking layer that offers even absorption; and a superabsorbent polymer (SAP) core that locks away bacteria and matrix metalloproteinases. 
Indications
Moderately to highly exuding hard-to-heal and acute wounds including pressure ulcers, leg and foot ulcers, traumatic wounds, surgical wounds, fungating malignant wounds and superficial- and partial-thickness burns. Can be used under compression.
Contraindications
Do not use on dry or heavy bleeding wounds, or on infected wounds.
Sizes Available
7.5x7.5cm; 10x10cm; 12.5x12.5cm; 10x20cm; 20x20cm; 20x30cm
Price
£1.48; £1.98; £2.95; £3.48; £6.35; £9.98
Also available on NHS Supply Chain.
More on: Absorbents , Superabsorbents