Nexodyn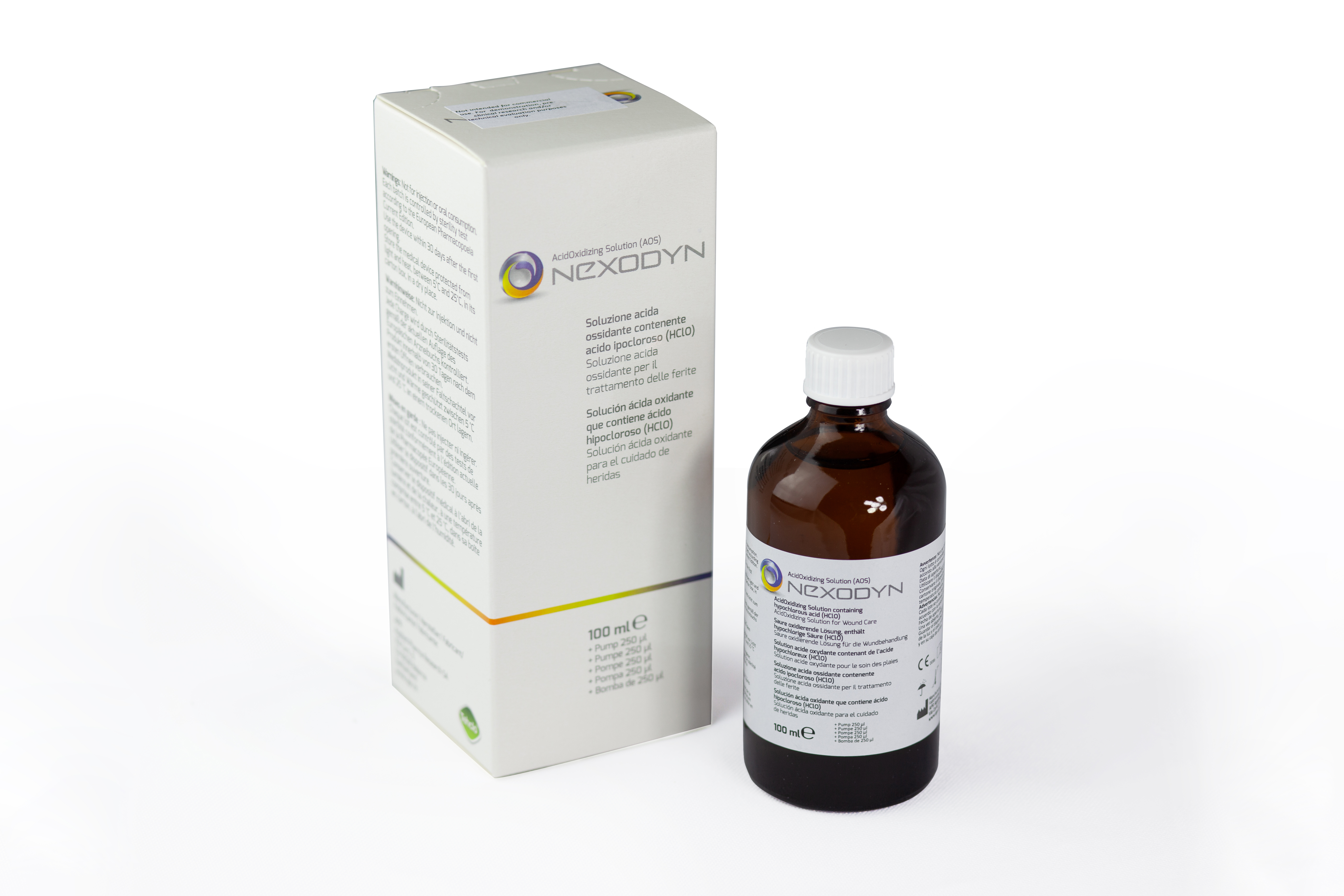 Description
Nexodyn acid oxidising solution (AOS) is an active wound cleanser with ancillary antimicrobial benefits that enable it to be used for debridement, wound irrigation, cleansing and moistening. Nexodyn contains hypochlorous acid (HCIO), which is very safe and is an antimicrobial agent that inhibits the growth of microorganisms within the solution and thus acts as a preservative. HCIO plays an active role in restarting healing, reducing pain and providing protection from the risk of infection.
Indications
Acute and chronic wounds (e.g. diabetic foot ulcers, pressure ulcers, lower leg ulcers, vascular ulcers), postoperative wounds, cuts, abrasions, burns and other lesions.
Contraindications
No special handling precautions are required. For further details on warnings, precautions and instructions for use, please see the product leaflet.
Sizes Available
100ml glass bottle with spray pump delivering 250μl; 50ml glass bottle will be available shortly
Price
£15.00 per 100ml bottle, £9 per 50ml bottle
More on: Basic dressings , Irrigation and cleansing