Nexa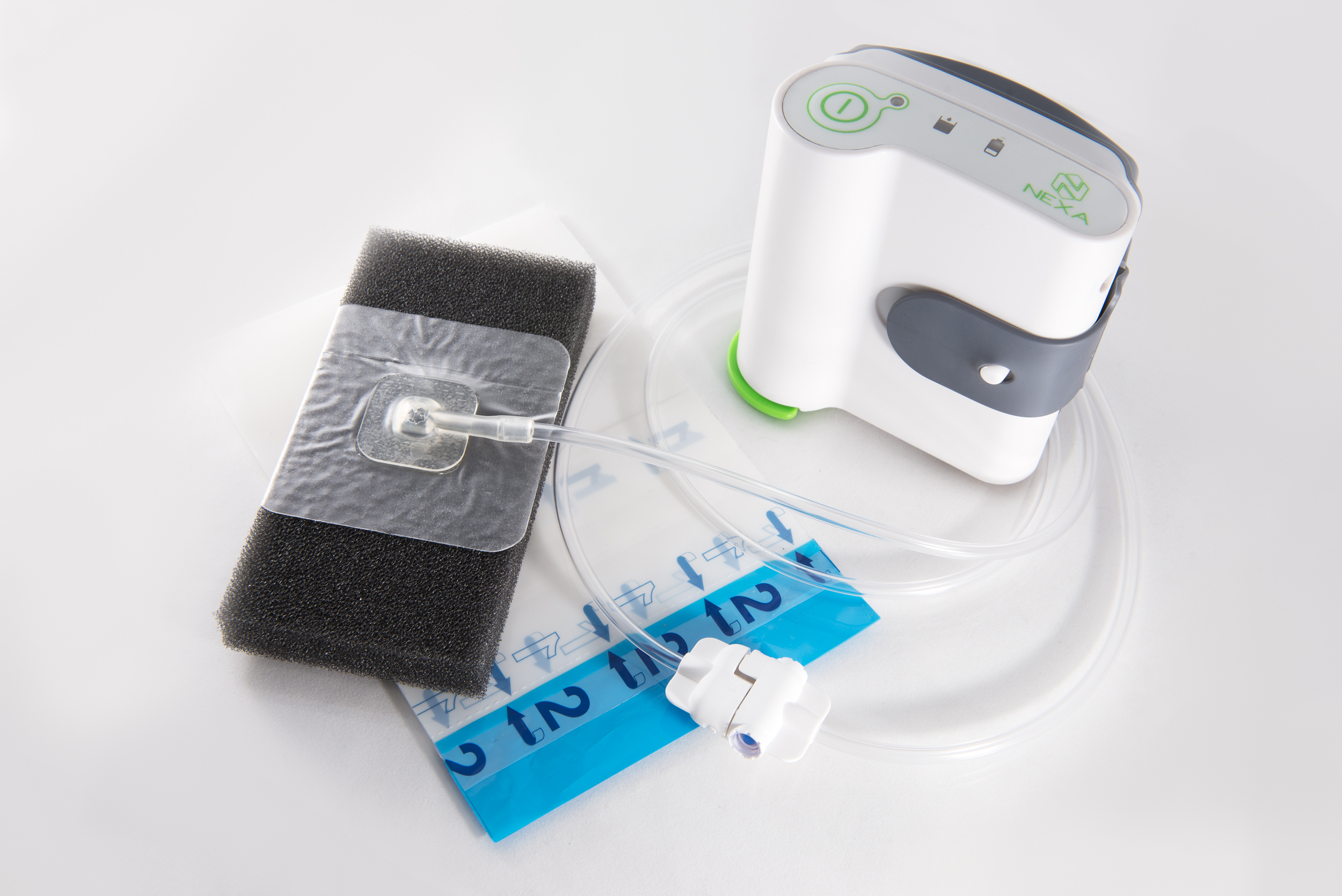 Description
Multi-patient, portable, disposable, negative pressure wound therapy (NPWT) system that can be used for 8 weeks. Delivers -125mmHg or -75mmHg pressures, depending on the dressing used. A disposable, flexible fluid container can manage up to 125ml of exudate.  Rechargeable battery provides up to 10 hours of continuous use. NEXA is recyclable - simply place it in the bag and send it back once finished with.
Indications
Moderately sized and moderately exuding chronic wounds including pressure ulcers, diabetic foot ulcers and venous leg ulcers. Can also be used on acute wounds including surgically closed incision sites.
Contraindications
Presence of necrotic tissue; malignancy in the wound; untreated osteomyelitis; untreated malnutrition; exposed arteries, veins, nerves or organs; anastomotic sites; non-enteric and unexplored fistulas; necrotic tissue with eschar. Always refer to the instructions for use for application and contraindications.
Sizes Available
Nexa dressings are provided with reticulated foam (15x7.5cm) and breathable drape (30x12.5cm).
Nexa fluid container pack: 120ml
Price
Nexa machine: £396.00.
Nexa dressing (-125mmHg): £22.80.
Nexa dressing (-75mmHg): £22.80
Nexa fluid container pack (120ml): £22.80
More on: Negative pressure wound therapy