CLEANWND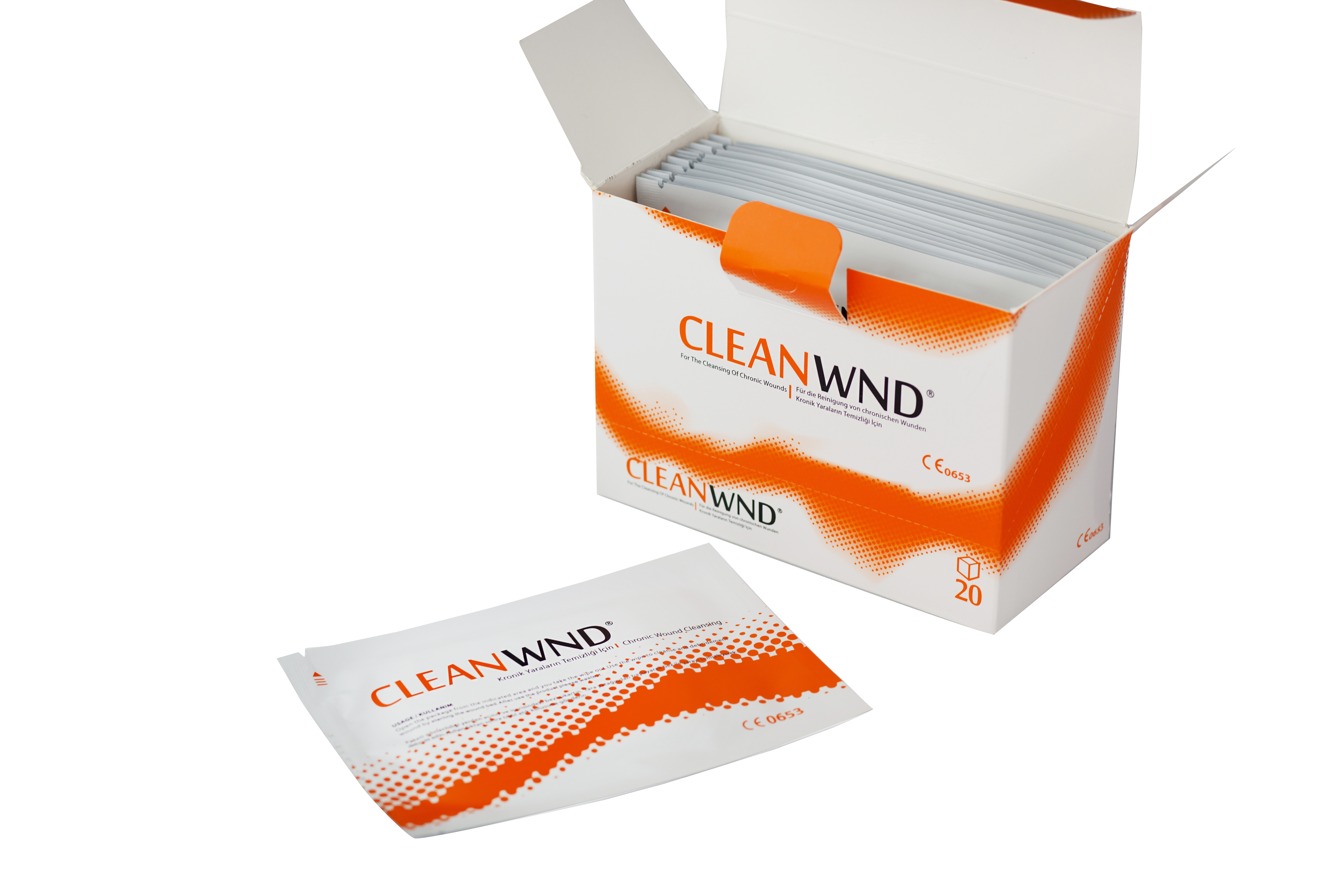 Description
A cloth designed to cleanse and debride hard-to-heal and/or acute wounds. The cloth cleanses wounds with a solution of sodium hyaluronate and phospholipid. The non-woven needle-punched cloth contains short fibres that collect wound debris during mechanical debridement with no residual lint.
Indications
For cleansing and debriding chronic wounds such as leg ulcers, diabetic foot ulcers and pressure ulcers. Can also be used on acute wounds.
Contraindications
Prior autolytic debridement might be needed if very stubborn or hard necrosis is present. Must be used under medical supervision on breastfeeding and pregnant women, or on babies aged 0–6 months. Do not use on patients with a known allergy to the ingredients of the wipe.
Sizes Available
15x20cm2
Price
£2.42 per pad. Available on Drug Tariff in boxes of 10 or 20.
More on: Other medical devices , Mechanical debridement products