Setopress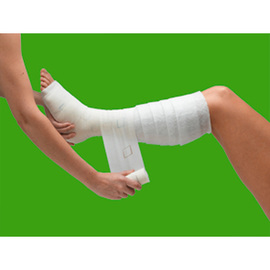 Description
Polyamide, elastane and cotton, type 3c long-stretch high-compression bandage.
Indications
For the management and prevention of venous leg ulcers and related conditions.
Contraindications
As with all compression bandages, should not be applied to patients who have marked ischaemia or impaired arterial blood supply. Should not be applied to individuals with very thin legs (<18cm circumference at the ankle).
Sizes Available
10cmx3.5m (unstretched)
Price
£3.61
More on: Bandaging , Compression