Mepore Film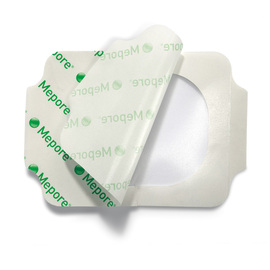 Description
Transparent, breathable, adhesive film dressing.
Indications
For protection of intact skin and superficial wounds. Also for fixation of medical devices such as wound dressings, tubes and cannulas.
Contraindications
Do not use on patients with known hypersensitivity to acrylic adhesives or other components of the product. Take extra care when applying on fragile skin as may cause skin irritation.
Sizes Available
6x7cm; 10x12cm; 10x25cm; 15x20cm
Price
£0.48; £1.28; £2.50; £3.18
More on: Films