Melgisorb Plus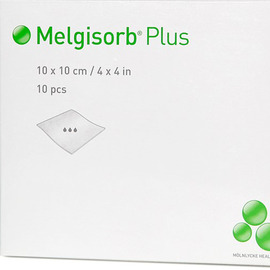 Description
A highly absorbent alginate dressing.
Indications
Moderately to heavily exuding wounds, both infected and non-infected, such as pressure ulcers, venous and arterial ulcers, diabetic ulcers, donor sites, postoperative wounds, dermal lesions and other traumatic wounds.
Contraindications
Dry wounds; third-degree burns; surgical implantation. If infection is suspected, follow local routines given by healthcare professionals.
Sizes Available
5x5cm; 10x10cm; 10x20cm
Price
£0.77; £1.55; £3.06
More on: Alginates