Granulox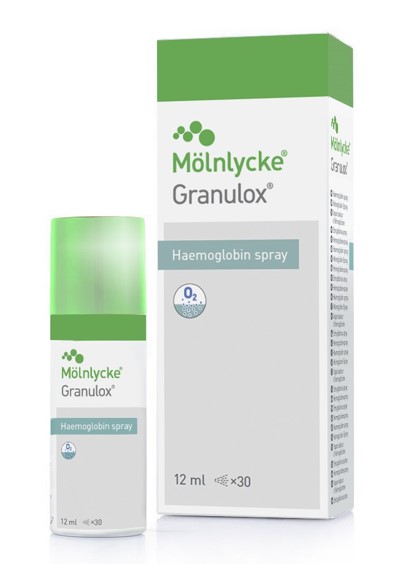 Description
Haemoglobin spray designed to help provide the wound with the required oxygen by means of facilitated diffusion. The active substance, haemoglobin, aims to supply the base of the wound with oxygen. The improved oxygen supply to this area can help support healing.
Indications
For the treatment of chronic wounds such as diabetic foot ulcers, pressure ulcers, venous, arterial and mixed-aetiology leg ulcers, and secondary healing of surgical wounds. Can be used on sloughy and infected wounds after appropriate treatment. 
Contraindications
Do not use on pregnant women, or simultaneously with locally acting medications, such as antibiotics. 
Sizes Available
12ml
Price
£129.70
More on: Other medical devices , Oxygen therapy