Exufiber Ag+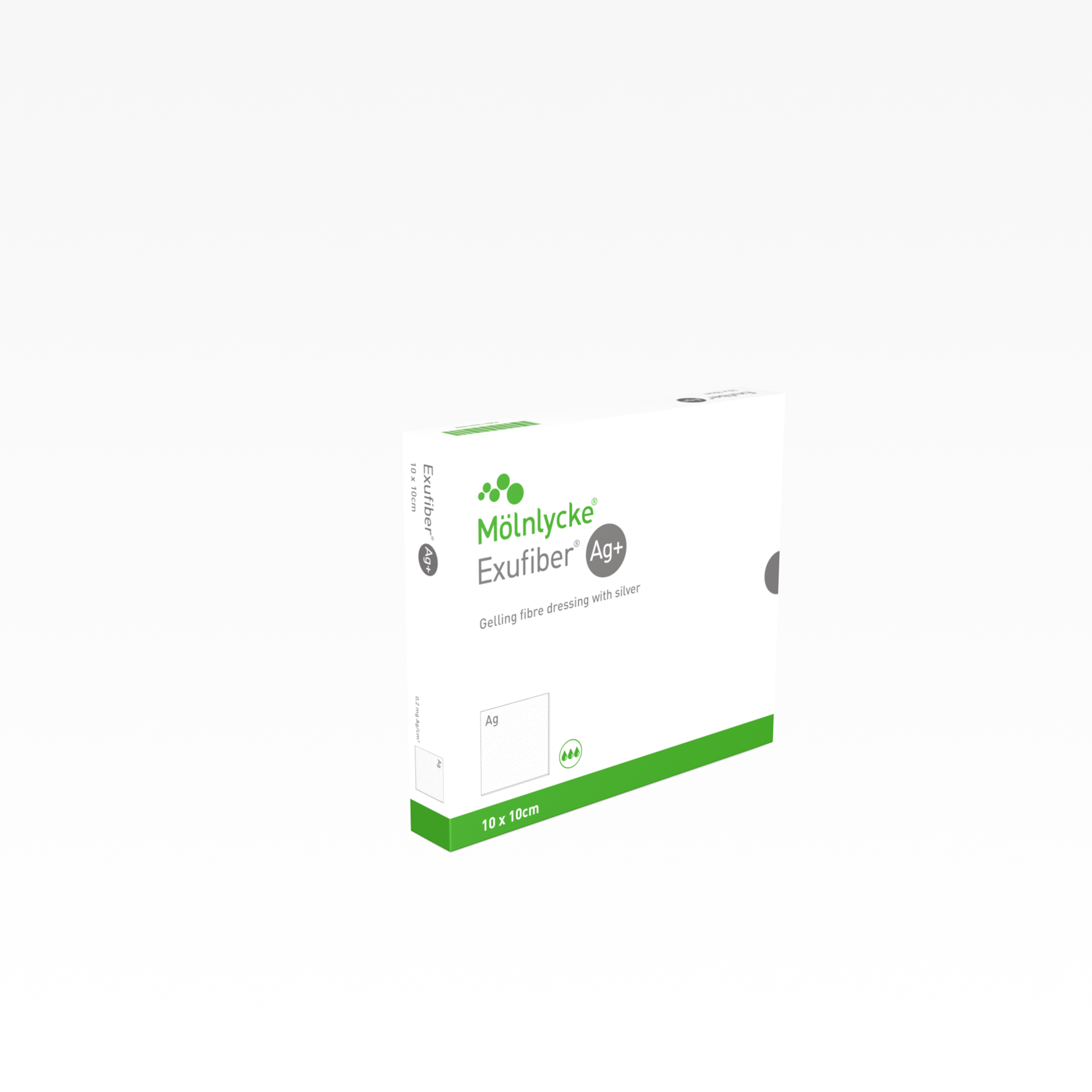 Description
Sterile, soft, non-woven dressing made from highly absorbent and gel-forming polyvinyl alcohol (PVA) fibres, coated with silver sulphate on both sides, with an antimicrobial action against a broad range of wound-relevant pathogens. High absorption and retention capacity to maintain moist wound environment. The structural integrity of the dressing supports removal in one piece.   
Indications
Medium to highly exuding wounds, such as venous leg ulcers and diabetic foot ulcers.
Contraindications
For external use only.
Sizes Available
Square: 5x5cm; 10x10cm; 15x15cm.
Rectangular: 4.5x10cm; 4.5x20cm; 4.5x30cm; 20x30cm; 2x45cm (ribbon)  
Price
Square: £1.96; £4.64; £8.77
Rectangular: £2.83; £3.67; £5.52; £21.63
Ribbon: £4.46
More on: Antimicrobial , Silver , Absorbents