ManukaDress - IG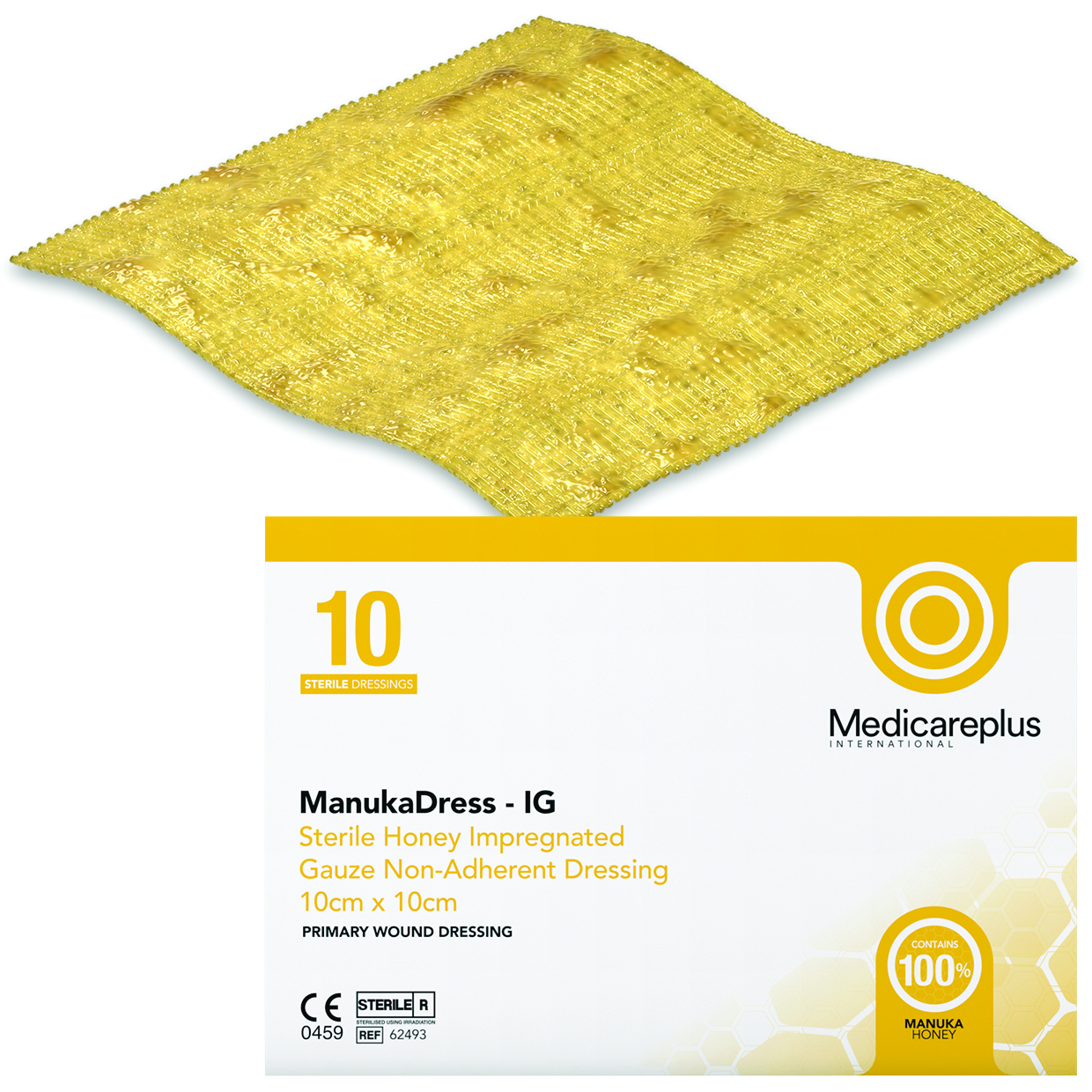 Description
Sterile, honey-impregnated, non-adherent gauze dressing. Contains 100%  pure manuka honey (Leptospermum scoparium). 
Indications
For small shallow wounds or wounds partially covered with slough. To promote autolytic debridement and help maintain a moist environment in chronic wounds such as leg ulcers, pressure ulcers, first- and second-degree burns, diabetic foot ulcers, colonised surgical and traumatic wounds.
Contraindications
While there is no record of increased blood sugar levels in patients with diabetes, it is advisable to monitor the levels when using the dressing. Temporary increased pain may be experienced due to osmotic action and/or the low pH of honey. If pain persists, discontinue use of the dressing and gently irrigate the wound with sterile saline solution. Single-use dressing: re-use is associated with a high risk of infection and cross-contamination.
Sizes Available
 5x5cm (x 10); 10x10cm (x 10)
Price
£1.70; £2.80
More on: Honey