Lifteez Medical Adhesive Remover – Non-sting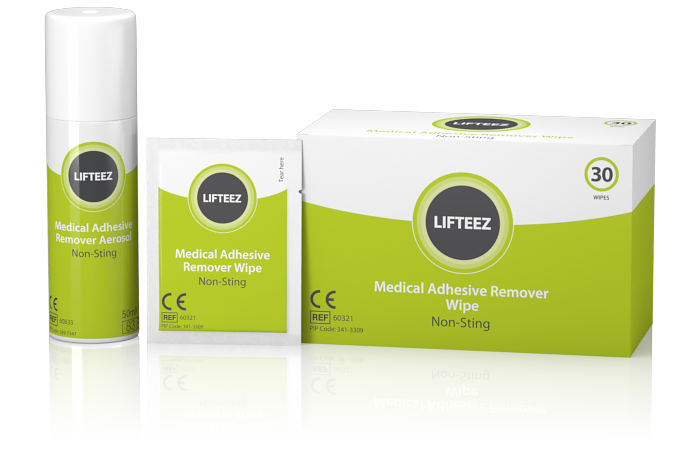 Description
Non-sting medical adhesive remover containing certified health-care grade silicone ingredients. Available as wipes and aerosol.
Indications
For ease of removal of adhesive dressings, pouches and medical devices and to minimise the potential for skin stripping and pain on removal.
Contraindications
Do not use on infected areas of skin or if any irritation occurs. Avoid use on delicate or sensitive areas of skin. Only use as directed.
Sizes Available
Wipes (x30)
Aerosol: 50ml
Price
Wipes: £8.50
Aerosol: £5.60
More on: Adhesive removers , Other dressings