Suprasorb X+PHMB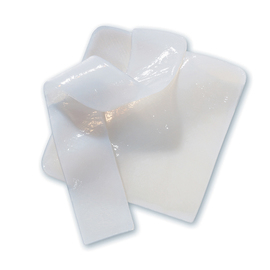 Description
Bio-cellulose dressing impregnated with PHMB. Provides a moist environment and cooling effect which may be perceived as soothing. Can be cut or folded to the wound shape/size.
Indications
Light to moderately exuding, superficial and deep, critically colonised and infected wounds, including leg ulcers of various origins, pressure ulcers, diabetic ulcers, partial-thickness burns, postoperative wounds and skin donor and skin graft sites. Well tolerated, does not affect healthy cells and is thus suitable for longer term use where necessary.
Contraindications
Known sensitivity to PHMB or any component of the dressing.
Sizes Available
5x5cm; 9x9cm; 14x20cm; 2x21cm (rope)
Price
£2.73; £5.44; £12.37; £7.70 (rope)
More on: Antimicrobial , Polyhexamethylene biguanide (PHMB) , Other dressings , Bio-cellulose dressing