SensaT.R.A.C. Pad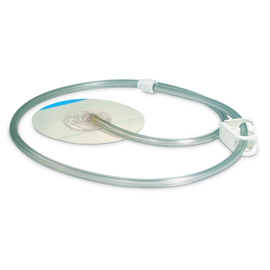 Description
With a lower profile and material flexibility for greater patient comfort, and with 50% more surface contact area than the former T.R.A.C. pad, the pressure sensors of the SensaT.R.A.C. Pad, in conjunction with the therapy unit software, monitor the wound pressure continuously to ensure the prescribed negative pressure therapy is delivered. Helps reduce blockages and facilitates exudate removal. Comes with tubing clamp and connector.
Indications
Compatible with V.A.C. therapy units.
Contraindications
Do not cut the SensaT.R.A.C. Pad or insert the SensaT.R.A.C. tubing into the foam as this will cause the alarm to sound.
Price
£11.16
More on: Topical negative pressure