Advazorb Plus 'T' Tracheostomy Dressing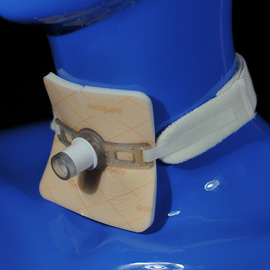 Description
A low-adherent hydrophilic foam dressing with fenestration, to place around a tracheostomy tube.
Indications
To manage heavy exudate and secretions, and improve comfort in patients with a tracheostomy tube.
Contraindications
Do not use with oxidising agents such as hypochlorite solutions or hydrogen peroxide as these can break down the absorbent component of the dressing.
Sizes Available
8x8cm
Price
£1.16
More on: Foams