Hydrocoll Basic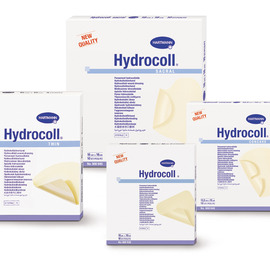 Description
Gelatin-free hydrocolloid dressing with foam backing to provide extra cushioning.
Indications
Suitable for moist wound care, treatment of light to moderately exuding wounds, second-degree burns, covering donor sites, abrasions, leg ulcers, pressure ulcers, treatment of chronic, slow healing wounds where the granulation process is not progressing satisfactorily.
Contraindications
Should not be used on ulcers in the region of bones, muscles or tendons or third-degree burns.
Sizes Available
10x10cm
Price
£2.63
More on: Hydrocolloids