Haddenham Easywrap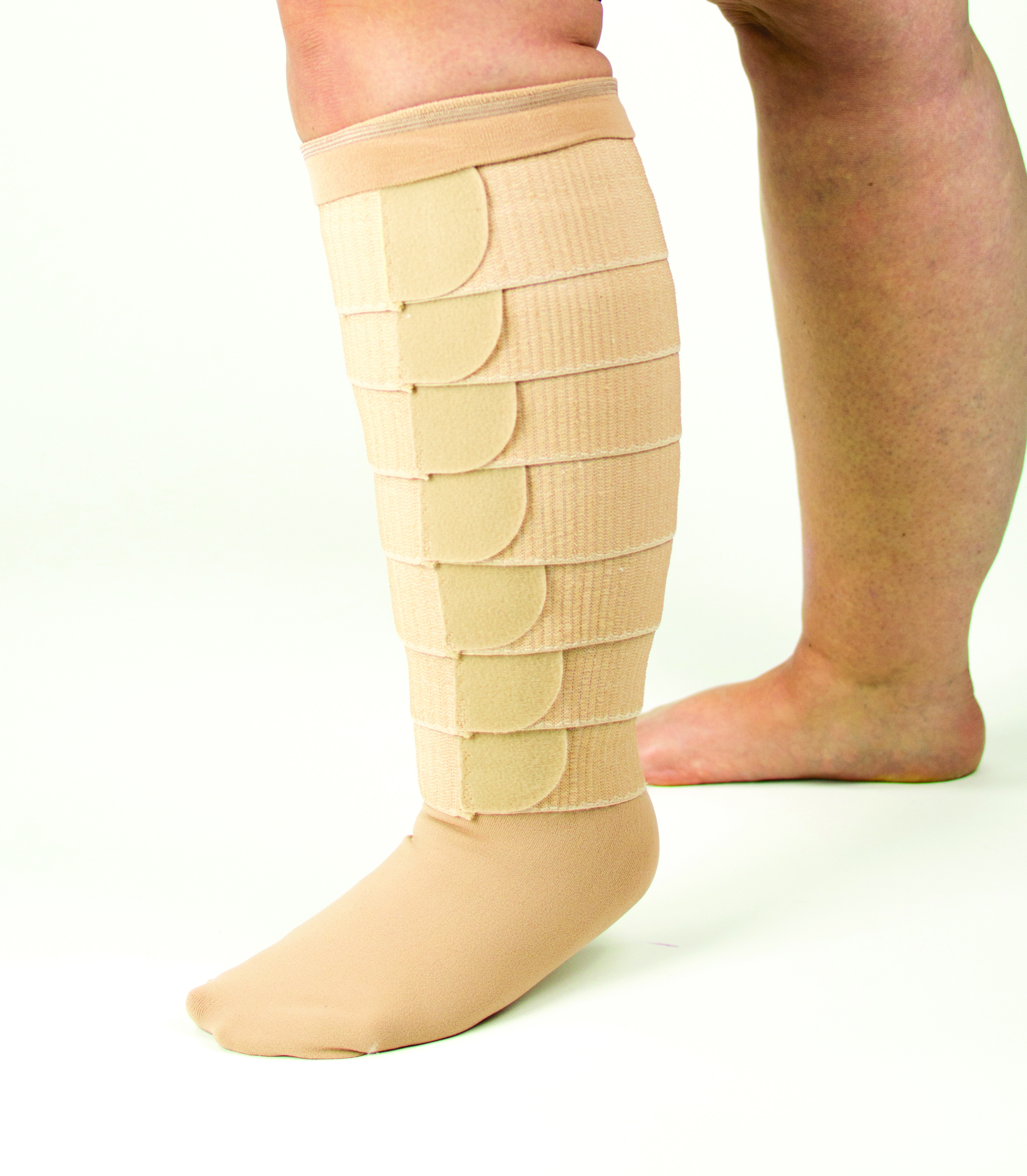 Description
Ready-to-wear short-stretch wrap compression system for the upper and lower limb.
Indications
Light (20–30mmHg)
Primary indications: mild to moderate lymphoedema/chronic oedema. Suitable for mild to moderate lymphoedema, and particularly for palliative and paediatric patients. 
Strong (30–40mmHg)
Primary indications: moderate to severe lymphoedema/chronic oedema with some limb shape distortion. Similar stretch to a traditional short-stretch bandage.
Contraindications
Severe arterial disease; mild arterial disease in the presence of peripheral neuropathy; untreated vein infection; uncontrolled (decompensated) congestive heart failure; untreated and/or advancing infection involving the feet or legs; large blood clot in the vein of the legs.
Sizes Available
Hand: left or right: XS, S, M, L.
Arm: left or right, short, regular or long: S, M, L, XL.
Foot: regular, long: XS, S, M, L, XL.
Leg: regular, tall: XS, S, M, L, XL.
Thigh: short, regular, tall: XS, S, M, L, XL.
Foot, leg and thigh available in Light and Strong.
Price
Light (20–30mmHg):
Hand (left and right): £29.02;
Arm (left and right): £139.94;
Foot: £37.31;
Leg: £133.21;
Thigh: £133.21

Strong (30-40mmHg):
Foot: £37.31;
Leg: £133.21; 
Thigh: £133.21
More on: Bandaging , Compression