Woulgan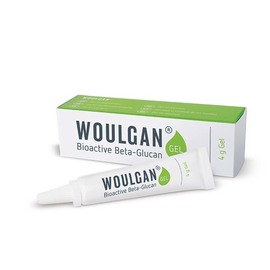 Description
A wound gel containing soluble beta-glucan (SBG). The gel helps to rehydrate necrotic tissue, prevent desiccation and absorb slough. SBG activates macrophages, which release signal molecules that orchestrate the different phases of the healing process.
Indications
For full- and partial-thickness dermal wounds such as diabetic foot ulcers, venous leg ulcers, pressure ulcers, graft and donor sites, postoperative surgical wounds, traumatic wounds (dermal lesions, traumatic injuries or incisions), superficial- and partial-thickness burns, abrasions and lacerations.
Contraindications
Do not use on patients with known allergic sensitivity to any components of the product. Infected wounds should be treated after consultation with health care professionals and treatment with Woulgan may be continued in combination with additional treatment.
Sizes Available
4g
Price
£20.00
More on: Other dressings , Bioactive beta-glucan gel