Kendall AMD Antimicrobial Foam Border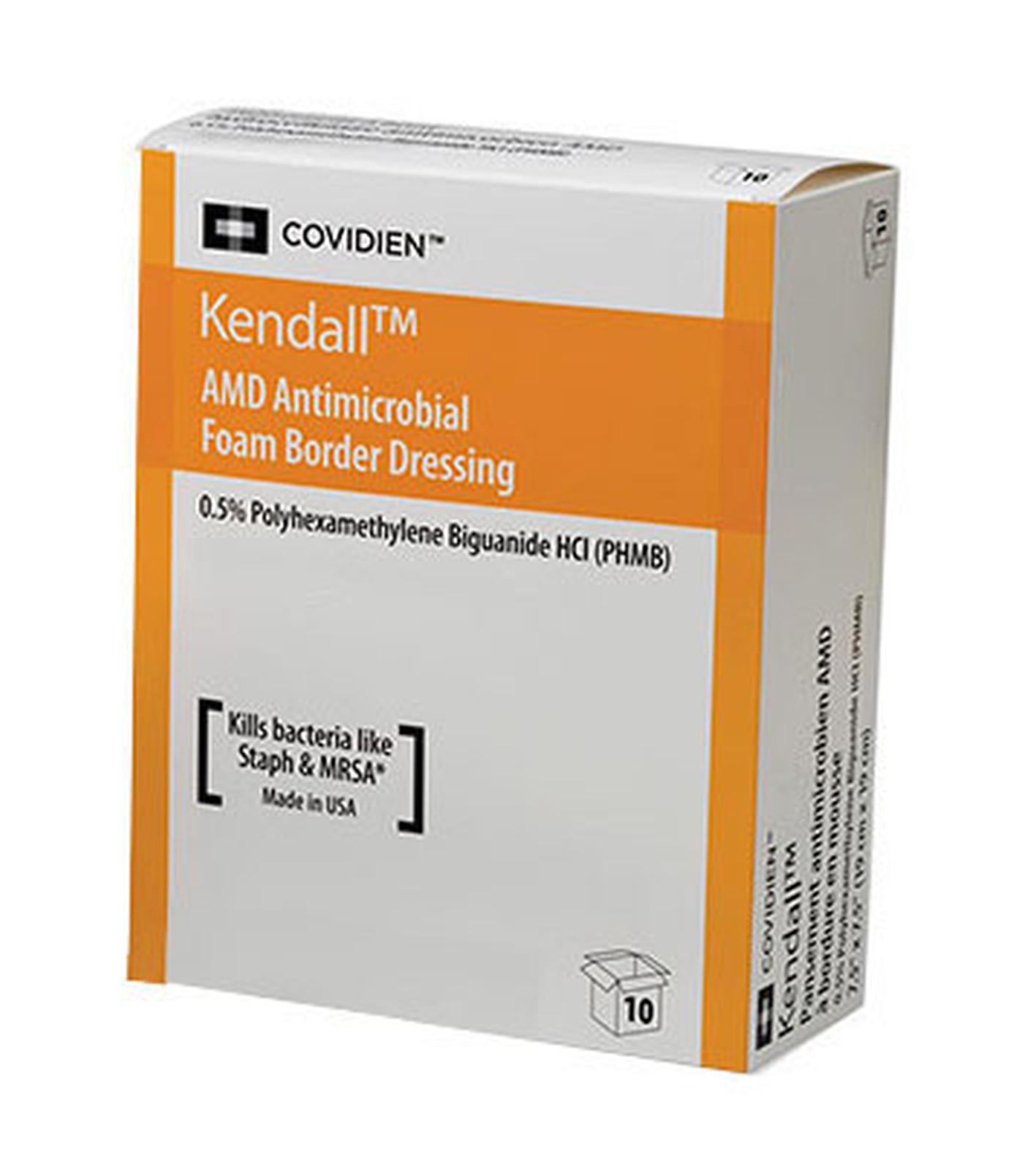 Description
Absorbent, adhesive, polyurethane foam dressing impregnated with broad-spectrum antimicrobial (PHMB, 0.5%). Antimicrobial barrier is effective for up to 7 days.
Indications
Designed to protect and cushion moderately to heavily exuding wounds: post-surgical incisions, pressure ulcers, venous leg ulcers, diabetic foot ulcers, donor sites, abrasions, lacerations, first- and second-degree burns, dermatological disorders, other wounds inflicted by trauma and as a secondary dressing or cover dressing for packed wounds. Also for exudate management of surgically induced body exit sites.
Contraindications
Can be used in conjunction with prescribed therapies for the treatment of infections. Not intended as a primary dressing for infection. Do not use as a primary treatment for full third-degree burns or on patients with known sensitivity to PHMB.
Sizes Available
4.4x8.3cm; 8.9x8.9cm; 8.9x14cm; 14x14cm; 19x19cm 
Price
£2.53; £3.15; £4.96; £6.52; £12.54
More on: Foams , Antimicrobial , Polyhexamethylene biguanide (PHMB)