Cutimed Sorbact Gel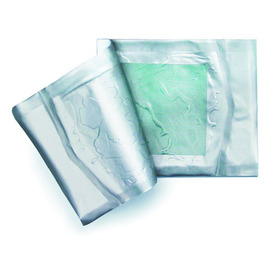 Description
Cutimed Sorbact swab coated with amorphous hydrogel. Designed to bind bacteria in sloughy wounds or those with low exudate levels.
Indications
Postoperative dehisced wounds, traumatic wounds, wounds occurring after excision of fistulae and abscesses, and chronic wounds such as venous, arterial, pressure or diabetic foot ulcers.
Contraindications
Known hypersensitivity to the gel or its individual ingredients.
Sizes Available
7.5x7.5cm; 7.5x15cm
Price
£2.75; £4.65
More on: Hydrogel-impregnated dressings , Antimicrobial , Hydrogel , Sorbact technology