Cutimed Siltec Sorbact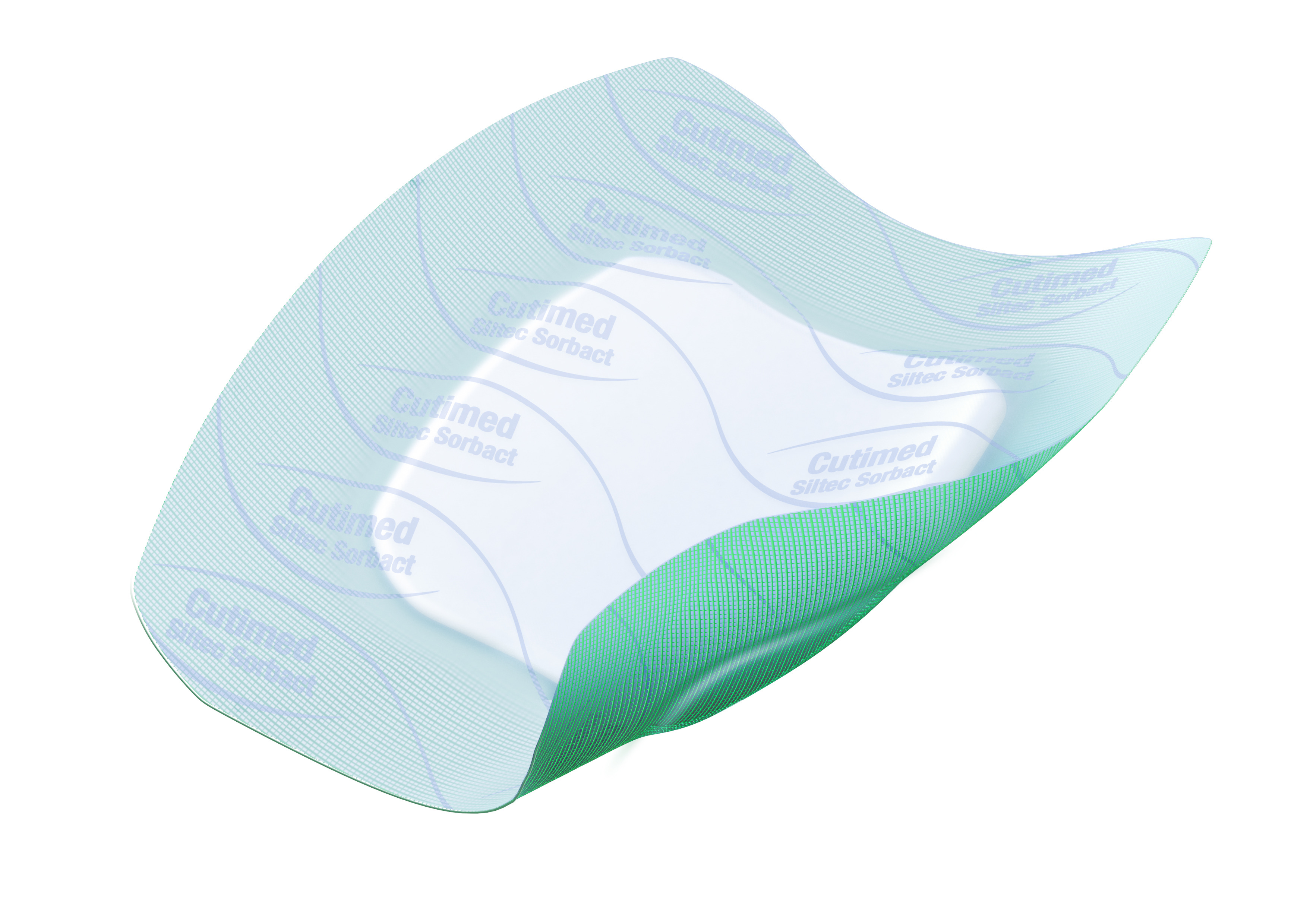 Description
Hydrophobic, microbial-binding foam dressing designed to manage exudate and bind bacteria under moist wound conditions. Dressings have a Sorbact Technology-coated wound contact layer, superabsorbers above the foam core, silicone adhesive border and a backing film with a high moisture vapour transmission rate.
Indications
All shallow, contaminated, colonised or infected wounds with moderate to high levels of viscous exudate including superficial wounds, traumatic wounds, postoperative or dehisced wounds, ulcers (venous, arterial, diabetic, pressure) and fungal infections.
Contraindications
Do not use in combination with ointments and creams as the binding effect may be impaired.
Sizes Available
7.5x7.5cm; 12.5x12.5cm; 15x15cm; 17.5x17.5cm; 22.5x22.5cm; 17.5x17.5cm (sacral); 23x23cm (sacral)
Price
£2.65; £6.78; £8.40; £11.75; £17.88; £8.50 (sacral); £12.77 (sacral)
More on: Foams , Antimicrobial , Sorbact technology