ConvaMax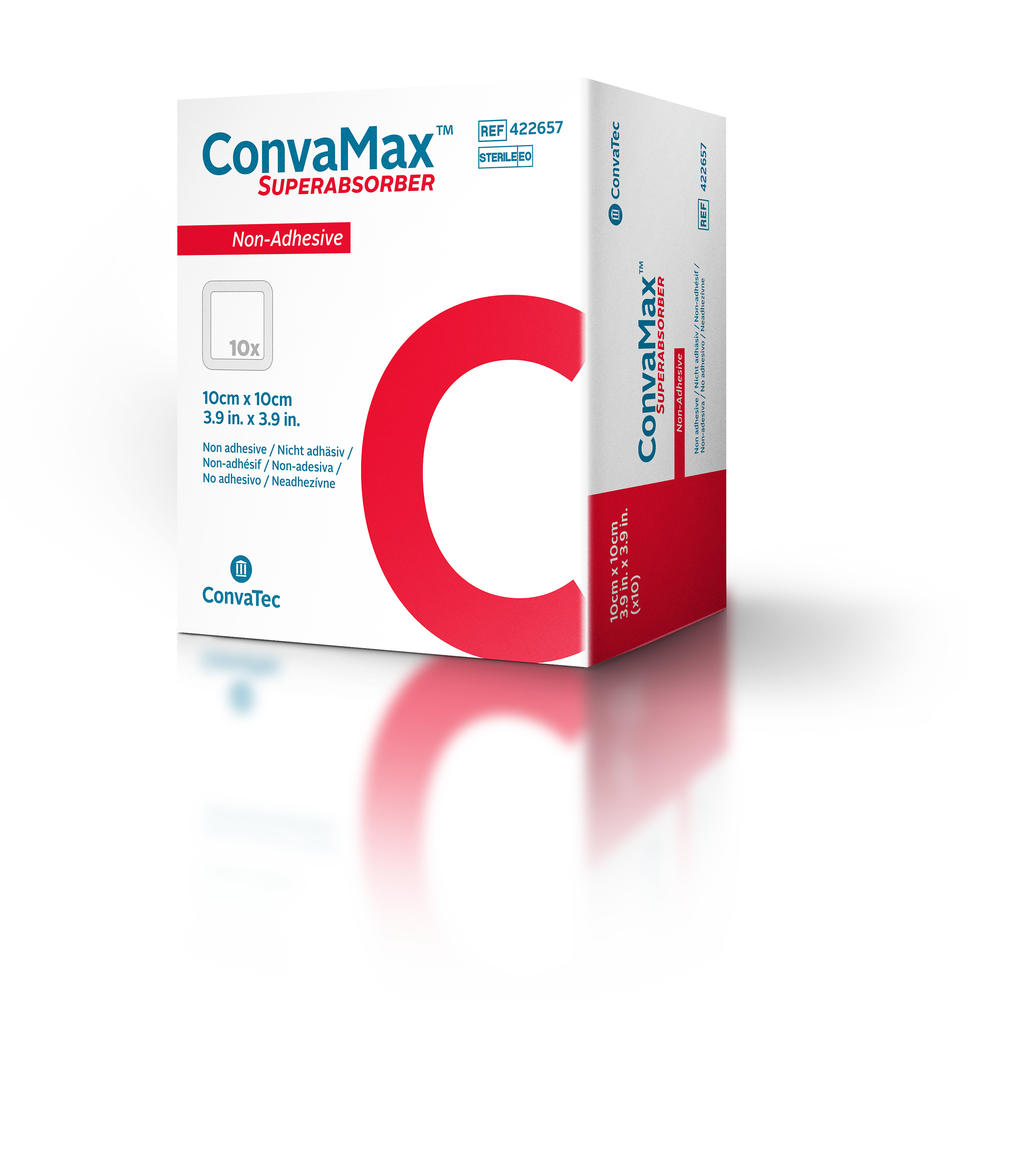 Description
Adhesive and non-adhesive sterile dressing consisting of a permeable and waterproof non-woven layer, a superabsorber pad layer and a fabric wicking layer. The adhesive version has a soft silicone wound contact layer.
Indications
Management of moderate to highly exuding wounds including leg ulcers, diabetic foot ulcers and dehisced surgical wounds.
Contraindications
Do not use on the eyes, mucous membranes or in wound cavities as the dressing swells during absorption. Do not use on third-degree burns. Adhesive dressing should not be used on patients with a known allergy or hypersensitivity to the dressing or its components. Do not use on patients with arterial bleeds and heavily bleeding wounds
Sizes Available
Non-Adhesive: 7.5x7.5cm; 10x10cm; 10x20cm; 12.5x12.5cm; 15x15cm; 15x20cm; 20x20cm; 20x30cm; 20x40cm
Adhesive: 15x15cm; 20x20cm
Price
Non-Adhesive: £0.97; £1.21; £1.54; £1.40; £1.59; £2.05; £3.19; £3.69.
Adhesive: £4.00; £6.00
More on: Absorbents , Superabsorbents , Protease modulating dressings