Purilon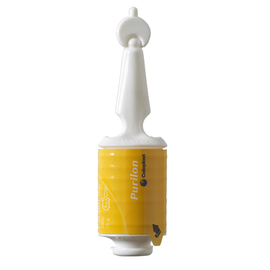 Description
Clear amorphous hydrogel consisting of natural ingredients without any additives. Should be used with a secondary dressing.
Indications
Dry and sloughy necrotic wounds, as well as wounds with a mix of necrotic and granulated tissue such as leg ulcers, pressure ulcers, non-infected diabetic foot ulcers and first- and second-degree burns. Can be used throughout the healing process to provide a moist healing environment.
Contraindications
Not recommended for use on wet wounds.
Sizes Available
8g; 15g
Price
£1.83; £2.39