Comfeel Plus Pressure Relief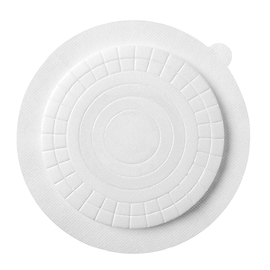 Description
Hydrocolloid-based dressing pad covered with 6mm-thick foam in 3 concentric rings, which can be removed to match the size of the pressure ulcer beneath. Also contains alginate for exudate absorption and a vapour-permeable backing, with adhesive border.
Indications
Indicated for use with low to medium exuding wounds and can provide some reduction and redistribution in the local pressure load applied to the skin.
Contraindications
Necrosis or underlying tissue damage, cavity wounds where the full extent of the cavity is unknown.
Sizes Available
7cm diameter pad; 10cm diameter pad; 15cm diameter pad
Price
£3.58; £4.79; £7.22
More on: Hydrocolloids