DryMax Extra Soft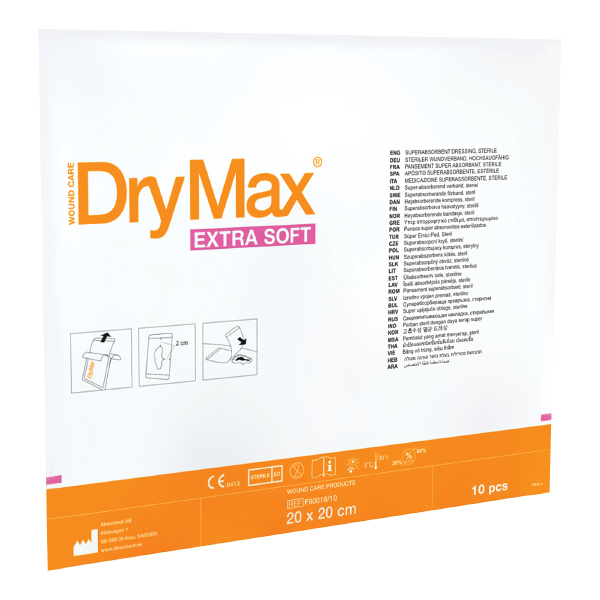 Description
Sterile superabsorbent dressing. 
Indications
Moderately to heavily exuding wounds such as leg ulcers, pressure ulcers and diabetic foot ulcers. Can be used as both a primary and secondary dressing. 
Contraindications
Not for use on dry or low exuding wounds, eyes, mucous membranes or in wound pockets (as the dressing will swell as it absorbs). 
Sizes Available
10x10cm; 20x20cm; 10x20cm; 20x30cm; 37x56cm
Price
£0.88; £1.87; £1.05; £2.36; £4.86
More on: Absorbents , Superabsorbents