CliniFilm No Sting Barrier Film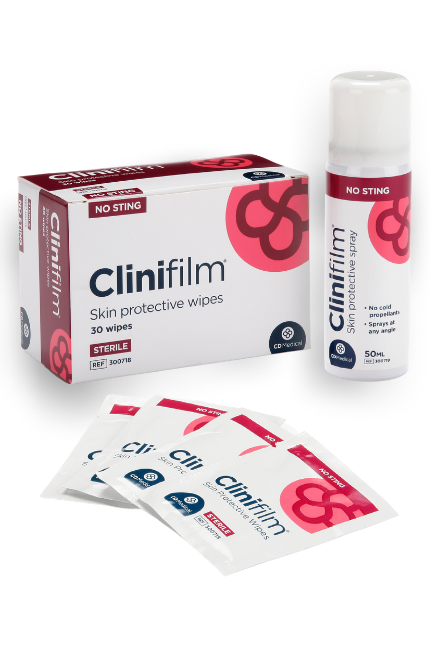 Description
A no-sting barrier film to protect the skin from harmful effects of urine, faeces, wound exudate and medical adhesives. Available as cream, aerosol spray and wipes.
Indications
Protects the skin from harmful body fluids. Prevents incontinence-associated dermatitis. Protects skin vulnerable to medical adhesive removal injury. Protects peri-wound skin from wound exudate. 
Contraindications
For external use only. Use only as directed. If irritation occurs, discontinue use.
Sizes Available
Cream: 28g; 100g
Spray: 50ml
Wipes: x30
Price
£3.18; £6.50; £9.36; £19.50
More on: Skin protection