Silon Dual-Dress 50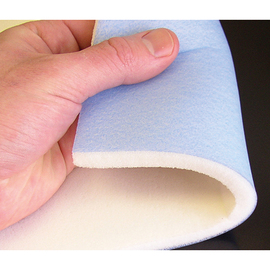 Description
Comprises a 1.3cm foam layer and a non-perforated Silon layer. The foam layer is designed to cushion delicate wounds and absorb exudate. The Silon layer aims to prevent wound contamination and leakage.
Indications
Use as a protective covering over excised burn wounds, autograft sites or biosynthetic dressings. Can be used on skin graft donor and recipient sites, second-degree burns, and other partial-thickness wounds.
Contraindications
Primary coverage of third-degree burns. Not intended to be used principally with wounds that have breached the dermis and can heal only by secondary intention.
Sizes Available
14x15cm; 28x30cm; 28x61cm
Price
Not available on Drug Tariff. Please contact supplier
More on: Absorbents