Tegaderm Superabsorber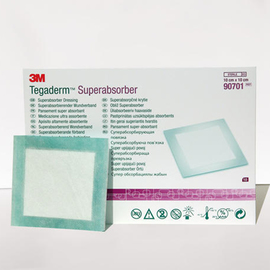 Description
Sterile superabsorbent dressing.
Indications
Exuding wounds such as leg ulcers, pressure ulcers, diabetic foot ulcers and other wounds producing high levels of exudate.
Contraindications
Dry or very low exuding wounds, eyes, mucous membranes, or tendons. Do not use in wound cavities because the dressing swells during absorption. Should not be used on persons with a known sensibility to the dressing or its components.
Sizes Available
10x10cm; 20x20cm; 20x30cm
Price
£0.98; £2.29; £2.61
More on: Absorbents , Superabsorbents