Tegaderm Diamond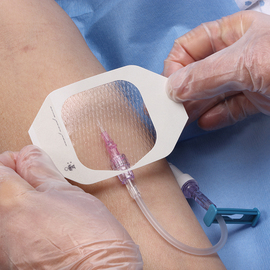 Description
A breathable, thin film with a diamond pattern and non-latex, hypoallergenic adhesive. Secures and protects intravenous and wound sites in hot, humid conditions and on diaphoretic patients.
Indications
To cover and protect catheter insertion sites and minor wounds. Can also be used as a secondary dressing, as a protective cover over at-risk skin, to secure devices to the skin and as a protective eye covering. 
Contraindications
Do not use as a replacement for sutures or other primary wound closure methods.
Sizes Available
6x7cm; 10x12cm
Price
£0.46; £1.25
More on: Films